AA Again? Kelly Dodd Cops To Beer Drinking After Horrific Glamis Accident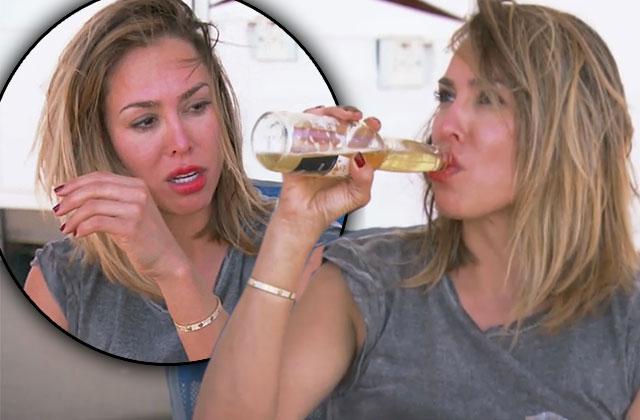 Kelly Dodd didn't learn much from AA, RadarOnline.com has learned!
The newest RHOC star was caught drinking beer just two and a half hours after her near-fatal Glammis dune-buggy crash.
Watch The Video On RadarOnline
Heather Dubrow even questioned Dodd's drinking in the clip above and asked her why she was drinking a beer.
"I never drink beer," Dodd responded, to which Dubrow made the puzzling remark that she "doesn't look like a beer drinker."
Article continues below advertisement
Then, she reported the news to Meghan King Edmonds on the phone — making it known that "Kelly's drinking beer."
Now, Dodd took to her Bravotv.com blog to clarify why she was drinking, despite her past alcohol abuse!
"Heather's comment, whilst on the phone with Meghan about me drinking beer has a back-story," she wrote. "Earlier, during the RV ride I was explaining to Heather that I don't drink beer because it immediately puts weight on me."
"We both agreed most our 'freshman 15' in college was due to beer," she explained. "So, she was surprised when I popped open a beer as I sat down next to her. Her comment was a spontaneous reaction to seeing me with a beer, in hand. She wasn't judging that I was drinking after all we had just gone through. She just expected me to be holding wine or champagne."
As RadarOnline.com previously reported, Dodd was ordered to complete 10 meetings in order for her husband's restraining order against her to be dismissed in 2014.