Kanye West 'Planned' Two-Hour Delay In Fashion Show Blunder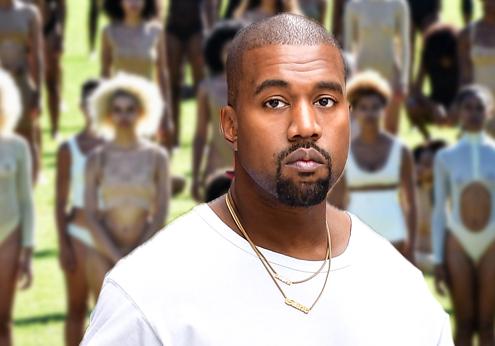 Did Kanye West make fashionista goers wait to watch the Yeezy Season 4 show on purpose? According to collaborator Vanessa Beecroft, that's exactly what he did!
In a tell-all interview with Page Six, the performance artist claimed that West's models didn't pass out from the heat, instead collapsing due to "emotional stress."
"Everyone was in a state of meditation. . .The long wait before, I believe it was planned because West wanted the audience to get into this state of having to observe and having to stay," she said of the disastrous day.
Article continues below advertisement
PHOTOS; Kim Kardashian Reveals Her Curves In A Skimpy Dress For Lunch With Sullen Kanye West
As for reports that the Yeezy 4 staff didn't help the models who had fainted, Beecroft insisted: "That's a production issue not related to me. . .I'm not sure why some people fainted yesterday, but in my case, when it has happened in my performances, it was the level of emotional stress. . .It wasn't physical. There was food and water. The situation is so intense and people are looking at you and you are standing."
"Yesterday, I don't know if it was because they were overwhelmed," she continued. "I'm not sure. . .I was bothered yesterday in a sense that I'm sorry for what's happening, but at the same time, I wouldn't know how to prevent it if it was emotional."
As RadarOnline.com previously reported, journalists reportedly complained about a lack of water and snacks, as well as a bottleneck at the entry that delayed them getting to their seats.
Editorial Director of The Cut, Stella Bugbee, said editors were walking out before the show concluded. "Honestly Adidas should be ashamed," she wrote, calling the collection "really bad," "shameful," and "horrible."