Exclusive
Felon Family! Jenelle Evans' Sister Once Wanted For Simple Assault Against Husband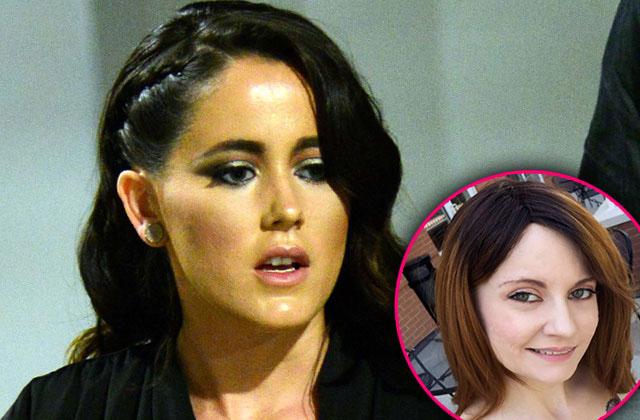 Although Jenelle Evans and her sister don't get along, they have a lot in common! RadarOnline.com has obtained exclusive court documents that reveal the Teen Mom 2 star's sibling Ashleigh Wilson was charged with simple assault and other crimes.
According to court documents obtained from Onslow County Clerk of Superior Court in North Carolina, Wilson had a warrant out for her arrest on April 8, 2015 when she was charged with simple assault against her current husband Lee Karnauk.
Article continues below advertisement
"I, the undersigned, find that there is probable cause to believe that on or about the date of offense shown and in the county named above the defendant named above unlawfully and willfully did assault and strike Lee Karnauk by pushing the victim and punching the victim in the arm," the arrest warrant read.
The case was dismissed on May 4, 2015 because the prosecuting witness dropped the charges.
But Wilson's legal troubles and history of violence began way before the 2015 incident.
The mother of two was charged with assault and battery on May 4, 2010. The case was eventually withdrawn.
She had another simple assault bust on November 29, 2005 and injury to real property on September 15, 2005. Both cases were again withdrawn.
Wilson's criminal record is similar to her sister's, as Evans was arrested for simple assault against then-fiancé Gary Head in 2012. A year later, she was charged with assault against her then-husband Courtland Rogers. She was arrested for assault and battery against her ex-fiancé Nathan Griffith's then-girlfriend Jessica Henry in 2015. She was found not guilty of the charge.
Are you surprised her sister has a similar criminal record? Tell us in the comments.