Exclusive
Fibbing To Fans? 'Teen Mom OG' Star Farrah Abraham Dated A Black Man When She Was 16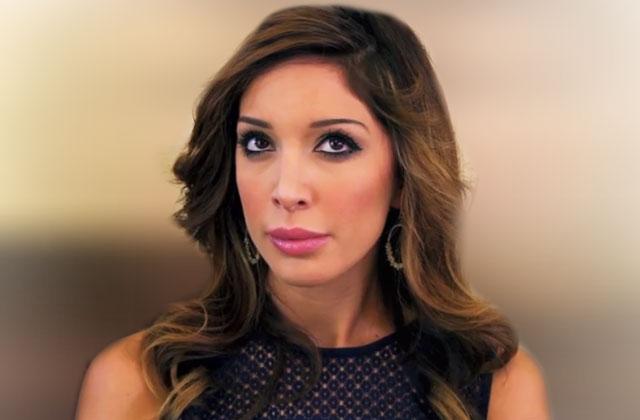 Farrah Abraham raised eyebrows with her recent claims that she's not interested in dating men of color.
"I'm not really into black guys," she told hosts Theo Von and Matthew Cole Weiss on the Allegedly podcast. "I think that's more of a Kardashian thing."
But it seems as though the Teen Mom OG star and adult film actress, 25, wasn't exactly being honest about her love preferences.
According to her 2012 memoir, My Teenage Dream Ended, the single mom dated an African American basketball player at another local high school when she was 16.
Article continues below advertisement
After being set up by a mutual friend, she said she felt uneasy about approaching him.
"I've never talked to anyone black before," she claimed she told the gal pal, explaining to readers that she lived a "pretty sheltered life" in her Iowa hometown.
"He's not gangster. He's really nice," her friend responded, according to Abraham. "And you know what they say about black guys!"
The couple began hanging out during the reality star's break from eventual baby daddy Derek Underwood junior year. (Underwood passed away in a car crash two months before their daughter Sophia was born in February 2009, though they had broken up for good at the beginning of her pregnancy.)
When they went "all the way" in his bedroom, she said it was "good," but felt bad about "having sex with someone I knew I was never going to be in love with."
They broke up about a month into the relationship when Underwood found out about her mixed race romance.
"I loved you and you went and had sex with a n*****," she claimed he said. "I f***ing hate black people."
She later wrote that Underwood "wasn't a racist."
"I think he was just so angry at the thought that I had slept with another guy that he was lashing out and trying to say the most awful, hurtful thing he could think of," she insisted. "This sounds crazy, but it showed me how much he really cared about me."
When reached for comment, Abraham told RadarOnline.com that she stood by her statements about not dating black men.
"Current status, not past," she said.