Abby Lee Miller Slammed For 'Neglecting' & 'Beating Down' Students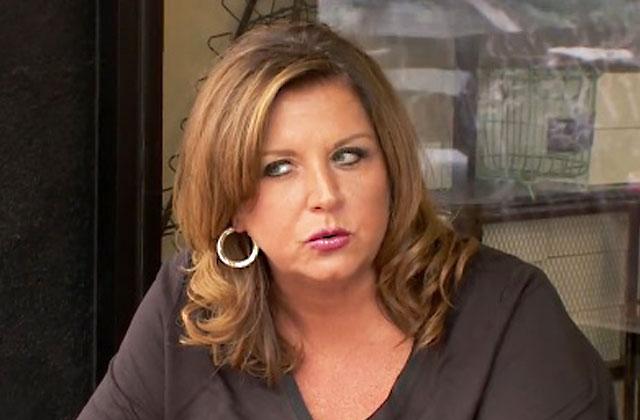 Abby Lee Miller tried to improve her bad teacher reputation on the season premiere of Dance Moms, but Nia Sioux's manager exclusively revealed to RadarOnline.com that she is still guilty of "neglecting" her students!
On the mid-season 6 premiere, Miller vowed to give all of her students fair opportunities following the departure of Maddie Ziegler.
Although Miller gave Nia a trio on this week's episode, her manager Lesley Brander doesn't buy her new act.
Article continues below advertisement
"We didn't see Abby clapping after she won, we didn't see Abby congratulating Nia," Brander told Radar. "You have to wait for the next episode to "
Brander added that even when Nia is celebrated for her hard work, it's a "backhanded compliment."
"It's my job to fight against that," she said. "I cannot have this show affect her career."
Brander revealed how she felt Nia has been "neglected" over the years.
"Breaking someone down isn't the best way for them to grow," she said. "It breathes insecurities. Some I saw in Nia. You get so beaten down you accept that. You blend into the background because you don't want to be noticed and beaten down. If you continue to be in the background, that's how you'll be seen."
Although Miller manages student Kendall Vertes' career, Brander was brought in to make sure Nia is front and center.
Article continues below advertisement
"If you're going to be on a show like that you want to be able to step in and make sure your client is seen in the best possible light," she said. "Whatever reason she feels the need to have a different relationship with Nia. It's sad because they could have a good relationship, but now they both push each other's buttons."
Although Miller is on the hunt for the "next Maddie," Brander revealed she isn't turning Nia into the fan-favorite.
"I don't want Nia to be the next Maddie," she said. "Maddie is Maddie. It's about who can you cultivate to be the next breakout star."
But dance life may be the least of Miller's worries.
The 49-year-old plead guilty in June to one count of not reporting an international monetary transaction and
She faces up to 30 months in prison when she's sentenced in November.
Do you think Miller has changed? Tell us in the comments!
We pay for juicy info! Do you have a story for RadarOnline.com? Email us at tips@radaronline.com, or call us at 800-344-9598 any time, day or night.