Exclusive
Ex-Hollywood Agent Spills Tom Cruise's Scientology Secrets In New Tell-All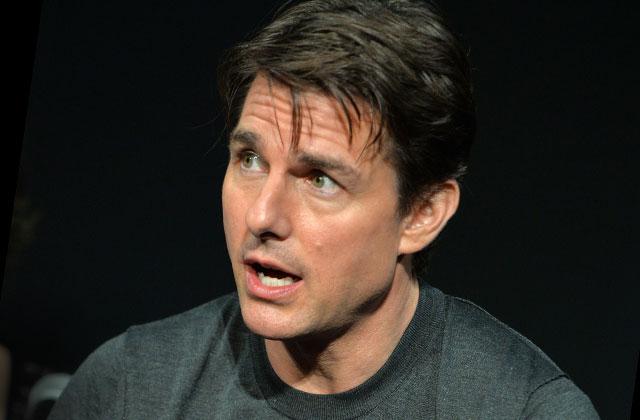 It's not easy to control wild card Tom Cruise!
When the outspoken actor, now 54, first delved into Scientology in the late 80's, his agent, Michael Ovitz, struggled with his client's bizarre new interest, the CAA co-founder reveals in James Andrew Miller's upcoming book Power House CAA: The Untold Story of Hollywood's Creative Artists Agency.
First, Ovitz read the Church of Scientology's central textbook in order to learn more about Cruise's controversial religion.
Article continues below advertisement
"Because I had no idea what Scientology was, I read the book Dianetics," he recalls. "I was in the entertainment business; there's nothing that could shock me, okay?"
Though Ovitz says he "understood" the psychology behind the beliefs, he didn't believe in the religious aspects.
"I could see where actors would like Scientology: They're gypsies, in a way," he explains. "They don't go to an office, so it grounds them."
"I decided there were two ways to handle Scientology: Tell them how bad it is and fight them, or just embrace it and try to control any fallout."
Ovtiz promptly scheduled a meeting with Scientology leader David Miscavige, he claims, and let the widely feared Chairman of the Board know he wanted to keep the peace.
"I love Tom…He's probably going to be the biggest star in the world," he claims he told Miscavige. "We've got to work together to make sure it all stays chill and cool and his image is right."
Article continues below advertisement
A few years later, Ovitz sat with Miscavige at Cruise's 1990 wedding to Nicole Kidman.
The super-agent turned investor and philanthropist indirectly credits his company with containing controversy surrounding Cruise and Scientology.
"By the way, let me tell you something very interesting: When Tom was a client of ours, you didn't hear any criticisms on that, not while he was with us," he insists. "We surrounded him, and we were so careful."