Excuses? 'Shoe Queen' Killer Claims His Victim Was Verbally Abusive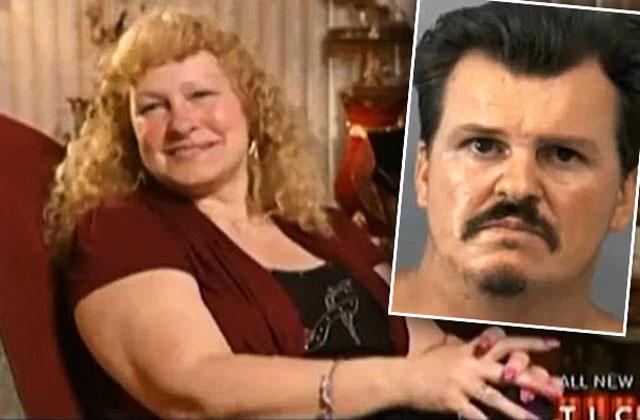 The savage boy toy who killed his famous shoe-loving ex by beating her with a baseball bat tried to pin the murder on the victim's verbal abuse, RadarOnline.com can exclusively reveal.
Lawyers for 32-year-old Justin Smith painted the killer as the abused victim of sharp-tongued older girlfriend Darlene Flynn, 58.
But the judge and jury weren't buying his excuse for killing Flynn, known to footwear fans as the "Queen of Sole" for her collection of 15,000 pairs of shoes valued at $500,000.
Article continues below advertisement
"All you needed to do was open the door and walk away," Judge Michael Donner told the killer, whose weapon of choice actually broke during the vicious assault.
Part of Smith's defense was he had memory difficulties from being kicked in the head by a horse when he was just 4 years old, but the image of the attack was seared into the judge's mind.
"I will never forget these photos of her skull that looked like an Easter egg dropped and cracked in half," Donner claimed.
Flynn and Smith shared a tumultuous relationship. Although they had broken up, sources say she provided for him, and even let him live in her home.
On July 22, 2013, cops were called to her California home for a domestic argument. When they arrived, they found bludgeoned Flynn floating in the swimming pool.
"He'd be fighting with her, and he'd take off and come back a couple hours later," recalled neighbor Steven Danford.
Smith was sentenced to 16 years to life behind bars for his unspeakable crime.