'I Was Still Intoxicated': Ryan Lochte Drops Massive Bombshell During Apology For Lying In Rio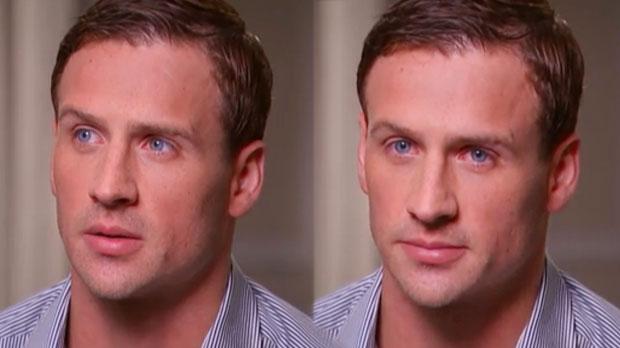 The Olympics are over, but Ryan Lochte is still paying for his actions in Rio.
"I over-exaggerated that story," Lochte, 32, confessed to Matt Lauer in a bombshell interview.
RadarOnline.com reported that the 12-time Olympic medalist claimed he was robbed at gunpoint at a Rio gas station after a night of partying with teammates Gunnar Bentz, Jack Conger and James Feigen last weekend. But after authorities conducted an investigation, they found his allegations to be false.
Article continues below advertisement
"We just wanted to get out of there," he told Lauer, 58, when pressed about the controversial video footage of the men. "There was a gun pointed in our direction. We were all frightened, and we wanted to get out of there as quick as possible. The only way we knew was this guy saying you have to give them money, so we gave them money and we got out."
Lochte left Rio immediately, but authorities detained Bentz, 20, and Conger, 21. Feigen, 26, was also detained and forced to pay a fine of over $10,000 to a Brazilian charity.
"If I had never done that, we would never be in this mess," he said of the interview he gave TODAY Sports. "None of this would've happened. It was my immature behavior."
"It was still hours after the incident happened," Lochte explained of his conversation with Billy Bush. "I was still intoxicated. I was still under that influence, and I'm not making me being intoxicated an excuse. It was my fault, and I shouldn't have said that."
Article continues below advertisement
"I left details out, which, that's why I'm in this mess," he added. "I left certain things out, and I over-exaggerated certain parts of the story."
"I was immature, and I made a stupid mistake," Lochte apologized. "I'm human. I'll definitely learn from this. I'm just really sorry."
"I let my team down," he concluded. "I wanted to be there. Like, I don't want them to think that I left and left them dry, because they were my teammates. I wanted to definitely be there, and I wanted to help out any way I could, so I just wanted to make sure they were home safe before I came out and talked."
Do you believe Lochte's apology? Tell us in the comments.