Bigger-Than-Ever Rob Kardashian Makes Vile Sexual Request To Mom Kris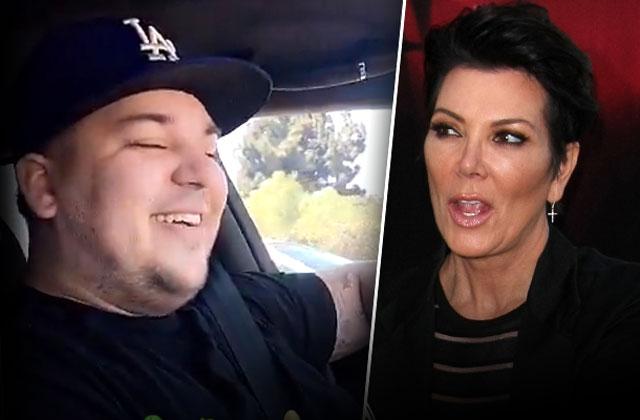 Article continues below advertisement
"Yeah?" Jenner answers soon after, clearly befuddled by her only son.
Watch the Shocking Video on RadarOnline.com:
Meanwhile, as Radar previously reported, the reclusive star and his baby mama, Blac Chyna, have been on the rocks since they started filming Rob & Chyna.
During production for their show, the overweight Kardashian sibling allegedly got a hold of Blac's phone and found proof that she had broken their trust.
Although sources told Radar the dustup was all made-for-TV drama, the insider said that now, "Rob insisted to Blac that, from now on, he must always have the password to her phone! In addition, Rob told her that she must hand over all over her passwords, including her email."
Even worse, "He also thinks that Kris should be in control of all of their finances from now on. But that's not a given yet. Blac Chyna obviously agreed to most of his terms," said source, adding, "she will do anything It takes to stay with Rob!"
Do you think Rob took things too far this time with his mom? Let us know in the comments below.