LuAnn de Lesseps Dumps Unfaithful Fiancé Tom Amid Cheating Scandal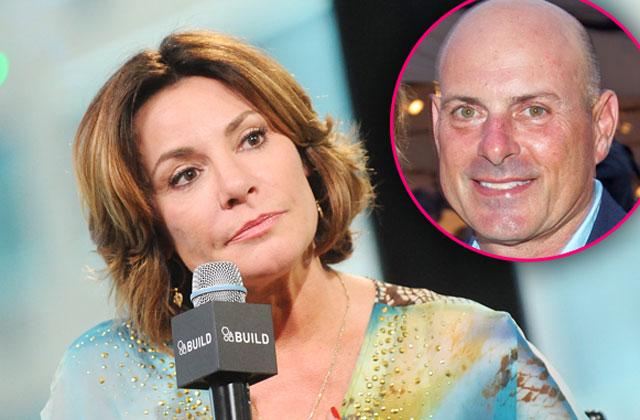 LuAnn de Lesseps is exposing all the dirty details from the night her fiancé cheated with another woman! The Real Housewives of New York star revealed she fought and split from Tom D'Agostino Jr. before he drunkenly made out with an ex-girlfriend.
"I felt like someone ripped my heart out of my chest," de Lesseps, 51, told People of when co-star Bethenny Frankel showed her photos of the make out session. "I was devastated. I had my heart broken on television."
Article continues below advertisement
The Countess revealed why she chose to forgive her fiancé despite the betrayal.
"I'm not going to let a stupid kiss ruin the rest of my life," she explained of the night they had a fight and parted ways. "He screwed up. What he did was wrong. But this wasn't premeditated. It wasn't an affair. It was a mistake. He was upset with me. It was a stupid retaliation of some sort. He did the wrong thing, and he totally recognizes that. I know in my heart of hearts that he loves me."
But de Lesseps won't be as forgiving if D'Agostino slips up again.
"Obviously, if it happens again, I would have a serious problem with that," she said. "Fool me once, shame on you; fool me twice, shame on me."
But her future husband insisted in the same interview that he wouldn't make the same mistake twice.
"If I could take it back, I would," he said. "I deeply regret the mistakes I've made, and most of all hate the way it hurt Luann."
RadarOnline.com was the first to break the cheating scandal in July when a source revealed, "Bethenny told everyone she got a video of Tom kissing another woman behind Luann's back."
The insider added, "Luann was shocked and heartbroken, but she decided to stay with him."
The season finale of The Real Housewives of New York airs Wednesday at 9/8c on Bravo.