Exclusive
Already Married? Kardashians Terrified Kylie & Tyga Have Secretly Eloped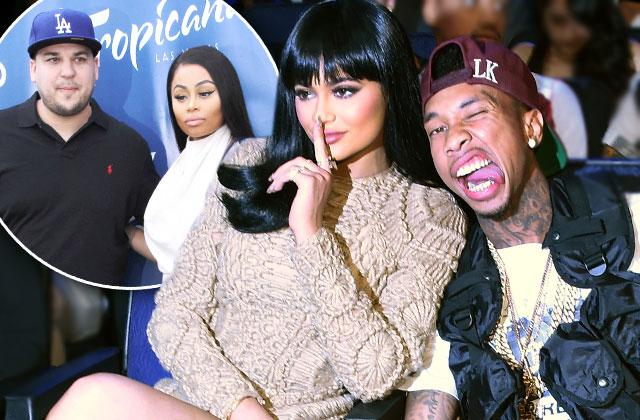 RadarOnline.com has exclusively learned that Kylie Jenner and Tyga have thrown the entire Kardashian clan into chaos after refusing to deny they tied the knot last month in a top-secret elopement ceremony.
"Kylie's quietly putting this rumor out there, which she's spread before, but this time it has more plausibility," noted an insider. "Apparently her main motivation for wanting to get hitched is to help Tyga, who's getting hell from Blac Chyna over custody of King."
Article continues below advertisement
According to the insider, Blac is adamant about not wanting her 3-year-old son with Tyga to get attached to Jenner "when she's just an 'on-off' girlfriend."
As a result, Jenner, who turned 19 on Aug. 10, and 26-year-old Tyga believe that "getting married is pretty much their only solution," said the insider.
There may be an even bigger reason the couple would rush down the aisle.
"The two wouldn't mind beating Rob and Blac to the punch," said the insider, adding that "Kylie's absolutely nuts if she exchanged vows with Tyga" and that "everyone's trying to get to the bottom of what's really going on."