Report: Kim Jong-Un Executes Official With Anti-Aircraft Gun For Sleeping In Meeting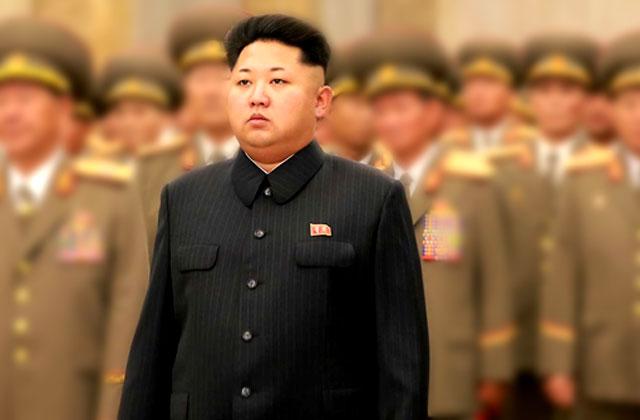 Kim Jong-un executed one of North Korea's top officials with an anti-aircraft gun after the man fell asleep in a meeting, according to several reports.
Ri Yong Jin, a senior official at the education ministry, was sentenced to death after dozing off in a meeting led by Kim. Ri was reportedly taken into custody and interrogated, during which time his alleged "disloyalty" was discovered.
According to South Korean newspaper Joongang Ilbo, former agriculture minister, Hwang Min, was also sentenced to death after his plans to improve the country's agricultural production were seen as an attempt to "undermine" Kim's authority.
Article continues below advertisement
Both Ri and Hwang were executed by an anti-aircraft gun at a military academy in Pyongyang.
Of course, RadarOnline.com readers are already aware of Kim's plethora of dirty little secrets.
In a recent interview with the Washington Post, the dictator's aunt, Ko Yong-suk, disclosed her secret past with the North Korean leader for the very first time.
"It was impossible for him to grow up as a normal person," Ko, who has secretly been living in the United States for almost 20 years, said of her nephew's turbulent childhood.