Exclusive
Like Father, Like Daughter! O.C. Housewife Kelly Dodd's Dad Once Charged With Assault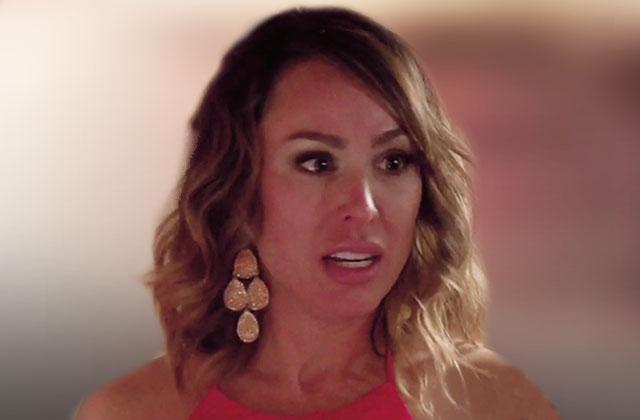 Trouble runs in the Meza family! RadarOnline.com can exclusively reveal Kelly Dodd's father was charged with assault years before she was arrested for a similar crime.
According to documents obtained from the City of Phoenix Municipal Court, Frank Meza was charged with assault on March 20, 1992.
The case was later dismissed without prejudice.
Dodd was hit with a similar charge when her then-estranged husband Michael filed a restraining order against her in 2014 after a domestic violence dispute.
Article continues below advertisement
"Kelly Denise Dodd did willfully and unlawfully inflict corporal injury resulting in a traumatic condition upon Michael Dodd, who was the spouse of the defendant," the court papers read of the July 6, 2014 arrest.
The protective order was terminated on February 4, 2015, and the case was dismissed when she completed 10 alcoholics anonymous meetings and six months of therapy for the arrest.
Dodd was hit with a second restraining order when her then-boyfriend's estranged wife filed.
MORE ON:
The Real Housewives of Orange County
"Within the last two years, Kelly Dodd on numerous occasions has sent emails and texts to me, which are derogatory in nature, inflammatory and harassing," Dana Caldwell wrote in her declaration. "She attempts to conceal her identity by sending such text messages from the phone of Jeff. She has also sent inappropriate messages from his iPad concealing that it is her."
The case was dismissed on February 18, 2014.
RadarOnline.com reached out to Meza multiple times for comment.
Are you surprised Dodd's family has a criminal past? Tell us in the comments.