Exclusive
'We Were Fortunate!' Jim Marchese Reveals Touching Truth Behind Amber's Health Scare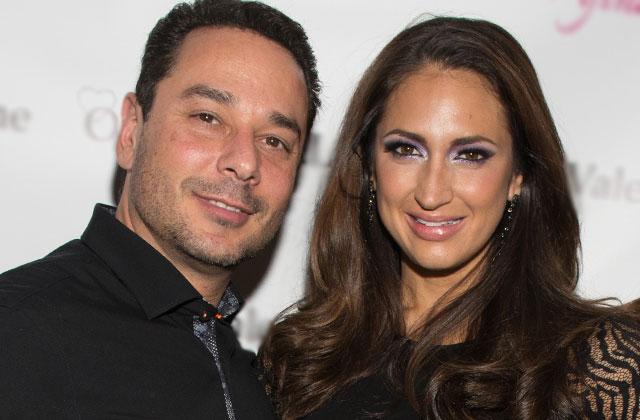 Jim and Amber Marchese are off the fake The Real Housewives of New Jersey, but they still have their fair share of real drama, RadarOnline.com has learned.
Jim revealed to RadarOnline.com exclusively that Amber was diagnosed with Lyme disease earlier this summer, but is doing great now!
"She feels great," he told RadarOnline.com. "We were fortunate. We caught that early. The one nice thing about going for blood work every month is the Lyme test came up."
Article continues below advertisement
"It was very early so it was 28 days of antibiotics and she kicked it out," he explained. "So we're very happy it was not a significant event thank God."
"I call her my Spartan Queen all the time because I don't know anyone else who could go through what she goes through and keeps a smile and keeps moving forward," he added in nod to her cancer being in remission as well.
RadarOnline.com previously reported that she was battling cancer again in April — but only some of her former costars reached out to see how she was doing.
"Believe it or not Jackie Laurita even though we didn't really film together much," Jim said of who called Amber."I think Melissa Gorga reached out just to say hello and see how she was doing."
Stay with RadarOnline.com for more on the drama in Jersey.