Exclusive
'Make It Right!' Jenni Pulos Slams Kelly Dodd Over Shannon Beador Feud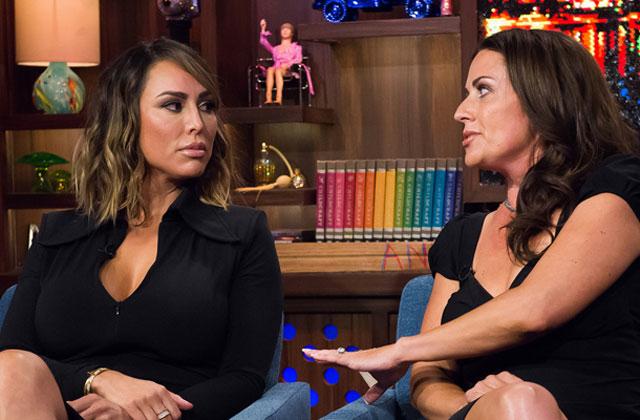 Jenni Pulos is bringing her new catchphrase — "What the Flush" — to the OC, RadarOnline.com has exclusively learned!
Pulos, who is starring in Niagara Conservation's latest PSA, told RadarOnline.com that Shannon Beador is a "loyal friend" to her, and was only sticking up for her against Kelly Dodd on her Watch What Happens Live appearance.
"I had questions sure but I didn't mean to – you know, some people on social media said that I attacked her," she told RadarOnline.com. "I just think I was asking questions about things that happened, but I did say to her at the end, 'I really think that you both should kind of find your happy place. Make it right.'"
MORE ON:
The Real Housewives of Orange County
Article continues below advertisement
"I'm surprised at some of the things that were said that were untrue about before the show because there was actually things that happened which we don't need to get into," she explained. "But you know what, you have to take what people say and move on because I know what really happened."
Pulos, 43, revealed that she has been friends with Beador, 51, for a few years and that they are close.
"I stuck up for my friend because she's been through a lot with it and you'll see that," she explained. "But some things that she said were untrue with what happened that night, so I don't want to blow it up again. I just want it to be done."