Exclusive
Farrah Abraham: My Daughter's Not Too Young To Snapchat Strangers!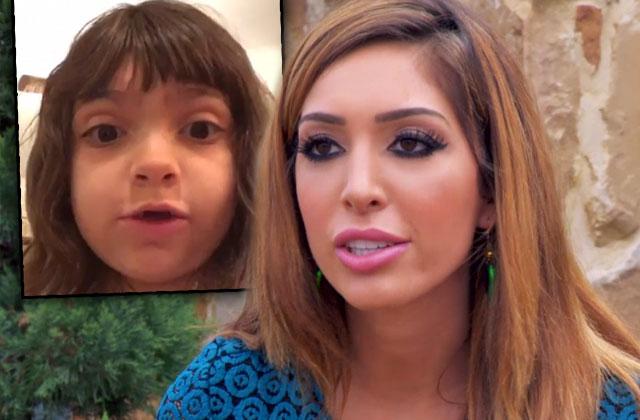 Farrah Abraham doesn't believe her 7-year-old daughter is too young for Snapchat! The Teen Mom OG star told RadarOnline.com how she stands behind her decision to allow Sophia to join and talk to followers on the social media app.
Abraham, 25, received backlash from fans when her 7-year-old joined Snapchat in July.
"I'm right there," she told Radar. "Seven-year-olds are light hearted when it comes to Snapchat."
Article continues below advertisement
But Abraham didn't see anything wrong with fans contacting her daughter.
"If she wants messages and she's hyper then good for her before bed time," she said.
Followers of the sex tape star recently slammed her over Instagram for the controversy.
"Farrah your child's a little young to be exposed to all this social media," a follower wrote, as another added, "She is exploiting a young girl to all this media which is VERY sick and unnecessary and inappropriate. Shame on her."
In fact, Snapchat's Terms of Service technically ban users of her age.
Do you think Sophia is too young for Snapchat? Tell us in the comments!