Too Much, Too Soon! Farrah Abraham's 7-Year-Old Daughter Has A Snapchat Account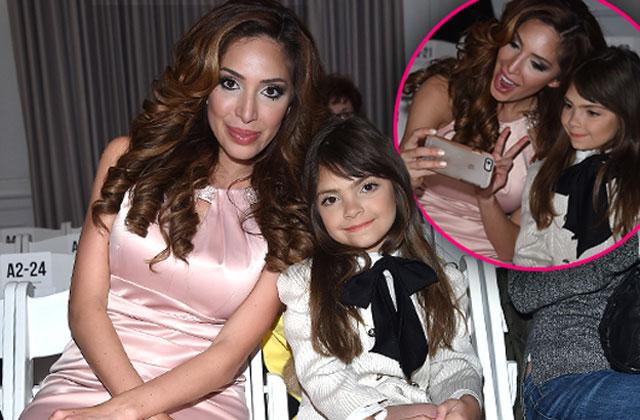 Farrah Abraham is constantly traveling for work, but does she know what her daughter is up to at all times? The Teen Mom OG star has come under fire for allowing Sophia to have a Snapchat account.
The 7-year-old has been asking fans on Instagram to add her on Snapchat ever since she joined the social media app in July.
Her experience with Snapchat turned scary when she posted a video asking fans to text her.
Article continues below advertisement
"Give me text, I'm coming for you," she said. "Give me more texts."
Although Abraham's daughter did not give out her cellphone number, it seemed fans did reach out to her.
"Excuse me, you guys are texting me so much could you please stop. Everyone stop texting me. I have to go to bed," she said, adding the next morning, "Guys, I can text you now because it's day time here so you can text all you want now."
In addition, Snapchat's Terms of Service clearly state that she's too young: "No one under 13 is allowed to create an account or use the Services."
Do you think Sophia is too young to have a Snapchat? Tell us in the comments!