'So Dismissive. So Condescending!' Dorinda Medley SLAMS Jules' Explosive Ex Hubby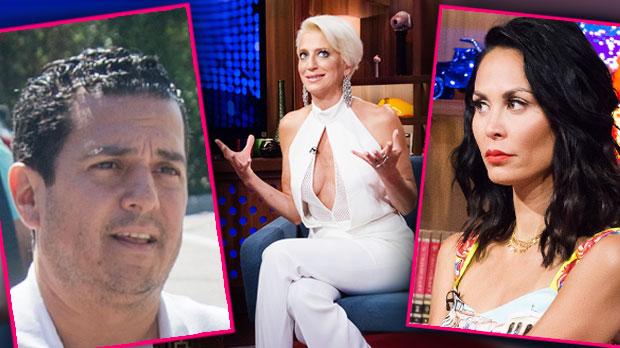 Dorinda Medley is sticking by her best friend Jules Wainstein's side throughout her nasty divorce — and is ready to take her husband Michael down too!
The Real Housewives of New York star revealed in her Bravotv.com blog that "Jules is under a lot of pressure at home and needs as much support as she can get as she hits this next chapter of her life" and that her crumbled marriage was unfair to the 35-year-old!
Article continues below advertisement
"When it comes to her marriage, we've now seen what she's been dealing with for a while," Medley, 51, wrote. "An absent husband is one thing, an absent father is something even larger."
"A wife never wants to believe that there is any monkey business going on," she continued. "It's hard enough to try and manage two small children, a growing work life AND be a wife. It's a lot of work, and it's a team effort that requires two willing and able participants. A wife can only hope and pray her husband is on the same page and working toward the same goals."
"It's now clear that Jules didn't enjoy that in her marriage, and that's sad," she added.
"They've been together for 10 years, and there are times when you can very easily disagree with one another, but that doesn't give someone the justification to find a side fling. That's the last thing you want to juggle when you're already juggling so much. And the fear and paranoia of it alone is enough to paralyze you, so imagine how devastating and debilitating it is when you realize it's the reality you're living."
Article continues below advertisement
"Watching her make those two phone calls with her children and her now-estranged husband was heartbreaking," she continued. "So dismissive, so condescending, like she was out of her mind for even asking where are you, what are you doing, why, for how long? It's an awful position to be in — just awful."
RadarOnline.com previously reported that Jules recently called the cops on her husband after a vicious fight, but no arrests were made.