Exclusive
Better Than Brooks? Vicki Gunvalson New Man Accused Of Battery & Assault — TWICE!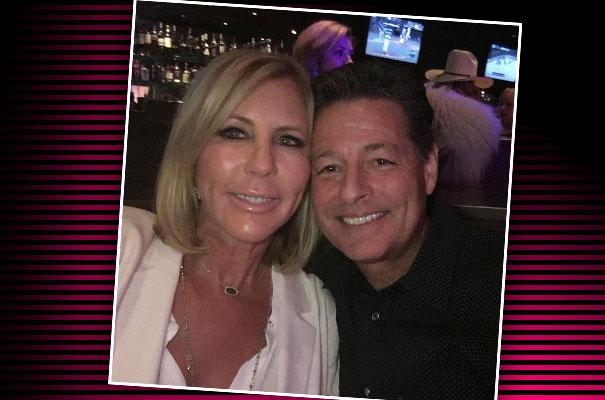 Vicki Gunvalson's new boyfriend is making Brooks Ayers look like a saint! RadarOnline.com has obtained exclusive court dockets revealing Steve Lodge was accused of assault and battery twice while working on the police force.
John Ellis accused the former officer, who worked for the Santa Ana Police Department at the time, of the crime in 1991.
The case was transferred to Municipal Court in 1992 before the files were eventually destroyed.
Article continues below advertisement
READ The Shocking Court Documents
Another man, Araceli Orozco, accused Lodge of the same charge in 1997.
The alleged victim requested the case be dismissed with prejudice in 1998. The court granted his request before the files were again destroyed.
As RadarOnline.com readers know, Lodge has a history of violence.
The Real Housewives of Orange County star's boyfriend was hit with a restraining order on September 28, 2012 after a physical fight at a hotel.
"Mr. Lodge appeared at a hotel I was staying and checked in at the same hotel," Michael Thomas, who admitted to sleeping with Lodge's then-wife in the documents, wrote. "He called my room from the lobby twice and attempted to identify my room number. Mr. Lodge assaulted me, including but not limited to punching me in the face multiple times."
Thomas allegedly suffered a black eye, bruising and other injuries to his face.
"Mr. Lodge is a volatile individual who has assaulted me," he wrote. "He has also stalked me on multiple occasions. I am worried that he may retaliate, stalk or assault me in between the hearing and the time I can get him served."
The temporary restraining order was granted.
OC Weekly was the first to report on the battery and assault charges.
Do you think Gunvalson should ditch Lodge? Tell us in the comments.