Exclusive
Cough Up The Cash! Teresa Giudice To Be Fined $1,000 Per Day For Contempt Of Court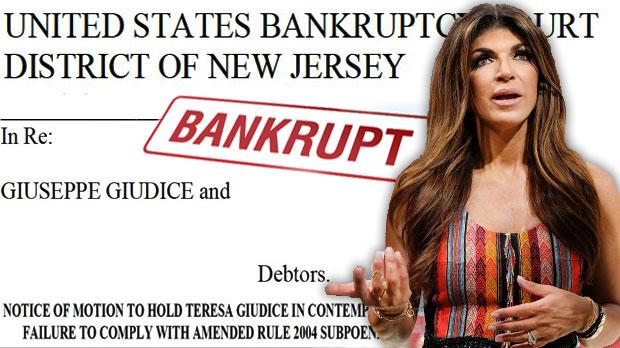 Prison hasn't changed Teresa Giudice!
RadarOnline.com has learned that the Real Housewives of New Jersey star is still not complying with the law, and is facing contempt of court charges in her bankruptcy case!
Giudice, 44, was served with multiple subpoenas pertaining to the case in June, but did not produce the necessary documents needed by the July 13 deadline. A trustee in the case appeared before a judge later that day to ask that Giudice be found in contempt of court.
Article continues below advertisement
The trustee reported that the mom-of-four failed to turn over copies of her and Joe's federal and state tax returns for the past three years, as well as all of their joint bank account statements since January 2015. She was also asked to turn over copies of employment contracts over the past three years.
As a result, the trustee asked the judge to fine Giudice $1,000 per day that the documents are missing.
The trustee also alleged that Giudice will not show up to her examination on July 20, and asked that for each day she does not appear she is fined another $1,000.
Radar previously reported that the Giudices filed for bankruptcy in 2009, and the case was closed in 2014. Giudice later filed a malpractice lawsuit against her former lawyer after she was found guilty of bankruptcy fraud and sentenced to 11 months in prison.
She could be awarded damages in the suit against James Kridel, which allowed the court to reopen her case. Giudice requested the court enter mediation over the matter, but has yet to comply.
Stay with Radar for more on Giudice's bankruptcy case.