Busted! Sicko Arrested For Setting A Pet Bunny On Fire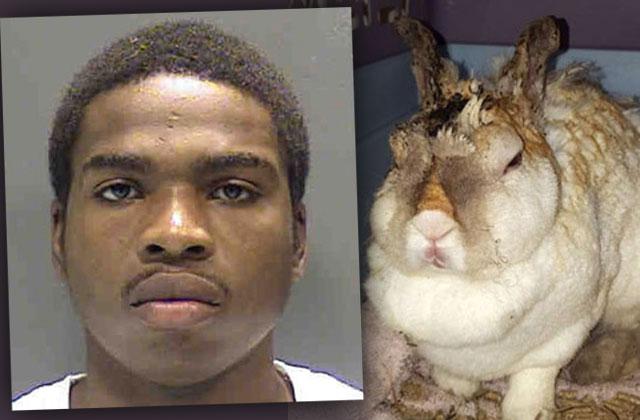 A cowardly creep who set fire to a cuddly pet bunny called Thumper and then went on the lam has been busted, cops say!
After claiming to have been bitten by the rascally rabbit, the psycho "poured accelerant" on the bunny, ignited Thumper, and was seen chasing the burning rabbit, according to lawmen.
Incensed by the cruel crime, Florida's Sarasota cops identified the culprit as 22-year-old Manasseh Walker.
Article continues below advertisement
They appealed to the public through social media — using the hashtag #JusticeForThumper — to help find the suspect. Less than a day later, the pet-loving police got their man 18 miles away in Punta Gorda, and slapped handcuffs on the rabbit roaster.
"The 22-year-old responsible for the intentional burning of a domestic rabbit named Thumper is now in custody," trumpet the cops.
Walker now faces animal-cruelty charges.