Poor Little Rich Girl! Kylie Jenner Nearly Broke After Foolish Money Mistakes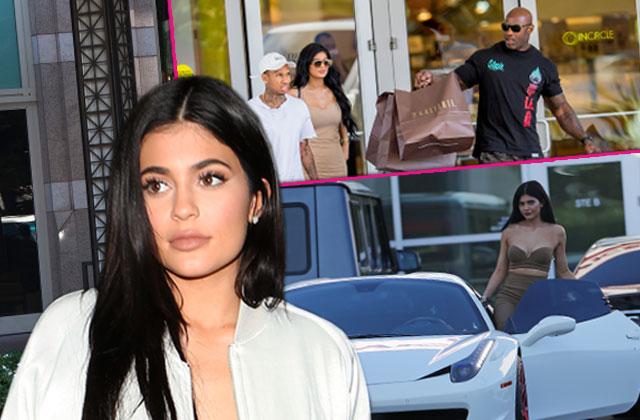 Kylie Jenner has been burning through cash like it's going out of style, and sources exclusively tell RadarOnline.com the reality teen's now in danger of going flat broke!
"She's putting it out there that she's got upwards of $10 million in her account, but the truth is that she's worth less than a quarter of that," an insider told RadarOnline.com.
The reason? "Kylie's poured millions into her ill-performing cosmetics company, plus she's quietly sponsored a bunch of Tyga's friends who've hit her up for loans that total hundreds of thousands at a time," noted the insider.
Article continues below advertisement
But Tyga's been the biggest financial drain, siphoning off over $2 million from 18-year-old Jenner.
As RadarOnline.com reported, Jenner recently "begged" the rapper to pay back the cash, but Tyga, 26, claimed he thought what his girlfriend intended as loans were actually gifts.
Still, "the biggest problem is Kylie's lifestyle — she's been burning through a fortune on private jet travel, real estate, fashion splurges, surgery," said the insider. "She has zero sense of financial responsibility and it's taken a real toll."