Kim Kardashian Steals Caitlyn Jenner's ESPYs Spotlight With Sexy Bathing Suit Videos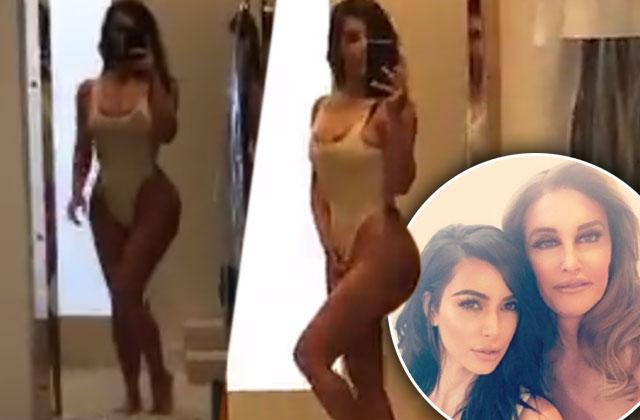 Kim Kardashian headed over to Caitlyn Jenner's Malibu home on Wednesday to help her get ready for the ESPYs, but the reality star ended up spending most of her time focused on herself.
The 35-year-old posted a series of odd Snapchat videos from Cait's closet, showing off a high-cut white bathing suit on her slimmer frame.
"Last one I swear," the mother-of-two finally said in the final snap, giving viewers a glimpse of her body from every angle with the hashtag #annoyingalert.
Article continues below advertisement
Do you think Kim is trying to get her spotlight back? Let us know in the comments below!