'RHONJ' Shocker! Jac's Husband Chris CAUGHT In Middle Of Her Feud With The Giudices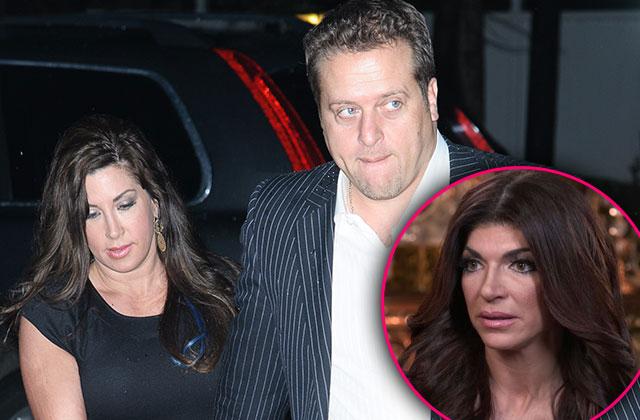 Jacqueline Laurita is in the middle of a nasty catfight with Teresa Giudice — and now RadarOnline.com has learned that her husband found himself in the middle!
Chris Laurita revealed to RadarOnline.com exclusively that he's still in contact with Joe Giudice even though their wives are at odds!
"I love Joe," Laurita explained. "I miss him. I hope he's doing well. "
"I reach out to him through a mutual friend, and I wish him all the best," the 46-year-old said, noting that he hasn't heard back from Giudice.
Article continues below advertisement
"We're in a tough situation because we're on the show," Chris told RadarOnline.com. "But at the end of the day, we all really truly care about each other. Even Jacqueline and Teresa."
"But you know, we're in a tough spot and we do wish them the best," he said. "We do hope everything turns out great for them."
"You can love someone but be very frustrated with them at times," his wife explained of their current relationship with the convicted felons.