Memphis Mom Arrested For Stabbing Four Babies To Death With Butcher Knife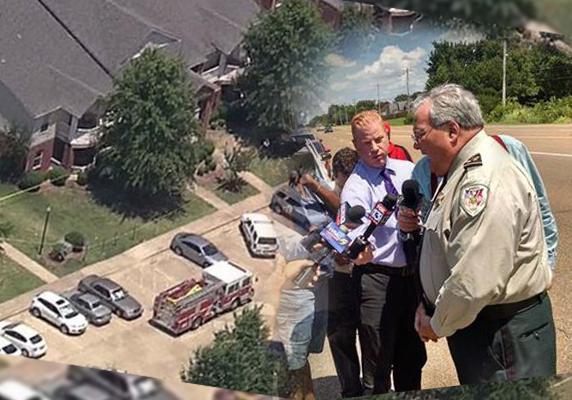 Four children under the age of six were stabbed Friday night at an apartment complex outside Memphis, Tennessee.
Authorities initially withheld the names and ages of the children until next of kin can be notified, describing the victims only as "babies." However, The Commercial Appeal now reports that the victims were six-month old Yahzi, 3-year-old Sya, 2-year-old Sahvi, and 4-year-old Tallen. Their mother, 29-year-old Shanynthia Gardner, has been arrested and charged with four counts of first degree murder along with multiple counts of abuse and neglect. The Department of Children's Services reports that they have no record of interaction with the slain kids.
Article continues below advertisement
According to reports, the arrest record states that when police arrived at the scene, they found Gardner with "superficial cuts to her neck and wrists." The four young children were discovered with "severe throat lacerations." A bloody butcher knife was recovered from the scene.
Another child, a 7-year-old named Dallen, reportedly ran out of the residence, telling someone nearby that his mother had stabbed his sister.
"This is an egregious act of evil that has shocked us to our core," local sheriff Bill Oldham said in a statement, ABC reports. "I will never understand how anyone can do this."
Story developing.