Dallas Police Chief Confirms That Shooter Had More Attacks Planned After SLAYING Cops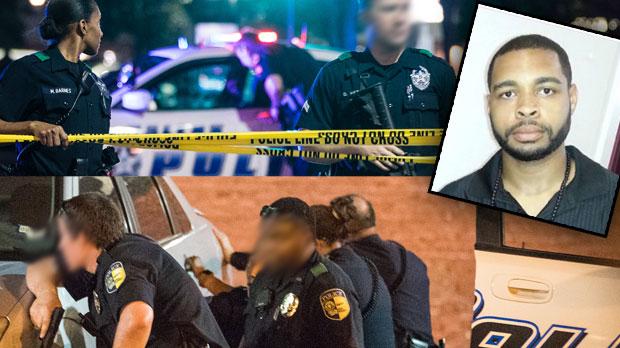 Dallas police chief David Brown uncovered shocking information that revealed Micah Johnson had planned more attacks prior to his death.
"We're convinced that this suspect had other plans and thought that what he was doing was righteous and believed that he was going to target law enforcement to make us pay for what he sees as law enforcement's efforts to punish people of color," he told CNN's Jake Tapper.
Article continues below advertisement
He explained that investigators found bomb-making materials at his home — and a journal that described his future plans.
"There was quite a bit of rambling in the journal that's hard to decipher," Brown said, adding that Johnson, 25, "obviously had some delusion."
Johnson was interrogated by authorities during his negotiations on July 7, and revealed that his motive was to target "white people" after the shootings of Alton Sterling and Philando Castile. He refused to surrender, and was killed by a robot-detonated bomb.
"At the scene where he was killed, he wrote some lettering in blood on the walls, which leads us to believe he was wounded on the way up the stairwell, on the second floor of the El Centro building and where we detonated the device to end the standoff there was more lettering written in his own blood," the police chief said, adding that now officials are investigating what he meant by leaving behind the initals "RB."