Teen Girl Commits Suicide After Friends Post Nude Video To Snapchat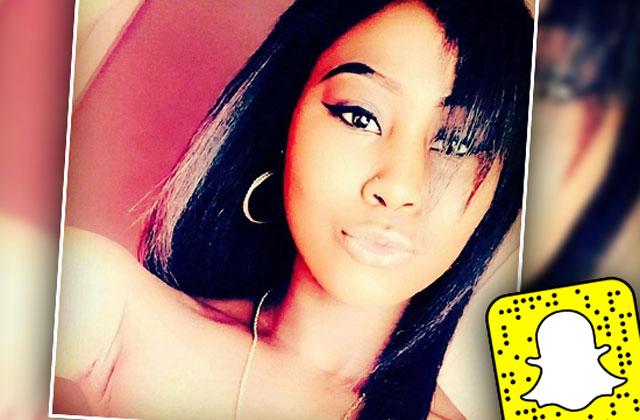 A teenage girl committed suicide in Florida on June 5 after a friend allegedly shot video of her naked and put it on Snapchat.
Family says that after the shocking video was posted to the social media site, 15-year-old Tovonna Holton got a gun that was in her mom's purse and shot herself.
Levon Holton-Teamer discovered her daughter's body in the bathroom of their home.
"The bathroom light was off so I tried to get in and I looked down and I saw the puddle of blood. I tried to apply the pressure, the pressure to her head,' she said. 'I tried to save her," said the devastated mom.
Article continues below advertisement
The teen hinted there was a problem when earlier in the day she told her mother that she "owed" friends after they took a picture of her while she was naked.
"I said, 'What do you mean you owe them?' I couldn't understand what was wrong,'" said Holton-Teamer.
The teen's aunt discovered there was a video, allegedly showing her niece in the shower, after she used Facebook to ask the girl's friends to let her know if they could explain why she committed suicide.
"The kids started inboxing me," she said. "Everybody was out there talking about her and calling her names and they said it went up on social media, Snapchat," said Angel Scott.
Family is now demanding officials take action and prosecute those involved in the tragic incident.