NeNe Leakes Confesses She Went Under The Knife For ANOTHER Nose Job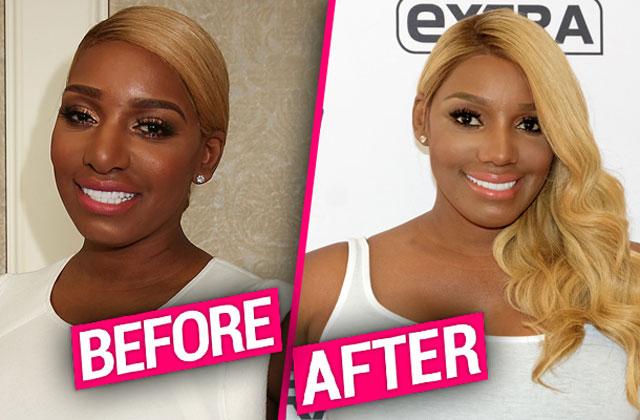 The truth finally comes out! After RadarOnline.com reported her drastically different looking "schnoz," NeNe Leakes confirmed that she did, indeed, undergo another nose job.
"I got my nose done because first of all, I can. I will. And I'll get it done again if I want to. OK?" The Real Housewives of Atlanta star sassed Watch What Happens Live host Andy Cohen on the show Tuesday, adding that she's still experiencing some swelling 13 days after the procedure.
Article continues below advertisement
"There was a real medical reason why I had to get it done again," she insisted. "My cartilage was growing in my nose, my tip was touching the top of my lip."
It's no secret that she's been under the knife before. The 48-year-old copped to getting a nose job back in 2010, though she said it wasn't a full Rhinoplasty surgery.
"Often, the extra projection and thinning of the nose is due to a combination of inserting a solid silicone nasal implant and breaking the nose. Overall it looks great! Different, but great," Dr. Anthony Youn, who has not worked on Leakes, told RadarOnline.com of her fresher look.