Exclusive
'Inconsolable!' Inside Lauri's Personal Hell Over Son's Attempted Murder Arrest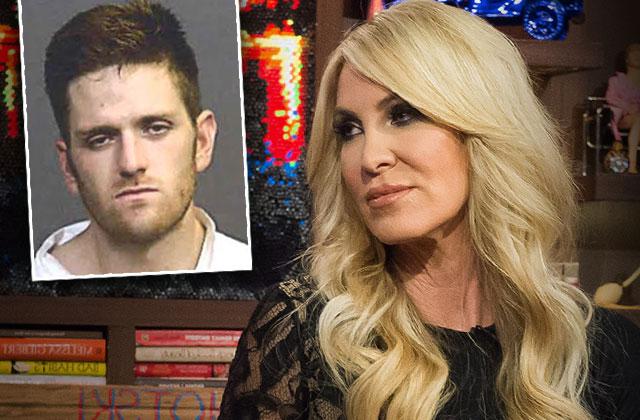 As former Real Housewives of Orange County star Lauri Peterson awaits the fate of her son, Joshua Waring, who is facing attempted murder charges after allegedly shooting a man in the torso in Costa Mesa, Calif., earlier this week – a close friend of Peterson's told RadarOnline.com exclusively, "Lauri is inconsolable!"
"She is absolutely mortified at what is going on right now," the insider said.
Peterson quit RHOC after Season 4 to take care of her son who, at the time, was trying to beat an addiction to heroin. She has not spoken publicly about this new incident yet.
Article continues below advertisement
VIDEO: They're Back! 'RHOC' Season 11 Trailer Reveals Explosive Fights & More!
According to the pal, "Lauri does not know what to say because what Josh did was so disturbing that there is really nothing she can say right now."
"Her friends are trying to console her and be there for her but she is just so ashamed of what is going on with Josh," the source told Radar.
"They used to be so close and he has just turned into a complete monster!"
As Radar previously reported, Peterson's son is currently being held behind bars on attempted murder charges after he was chased and arrested by police in Santa Ana, Calif., on Monday.
Although he was scheduled to be arraigned today, the hearing was postponed until Thursday afternoon after he refused to leave is cell.
Peterson's former co-star Vicki Gunvalson told Radar Tuesday that she had reached out to offer support.
Do you think that Lauri Peterson should go back on The Real Housewives of Orange County to discuss the incident? Tell us your thoughts below.