Exclusive
The True Test: Kris Jenner Cuts Boyfriend Corey Gamble From Payroll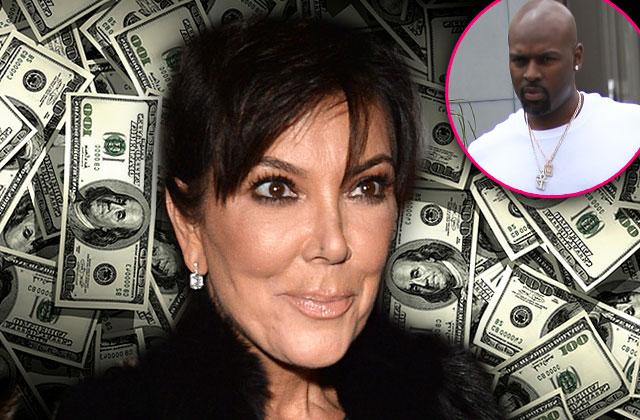 Keeping up with the Kardashians matriarch, Kris Jenner, is putting her boytoy boyfriend Corey Gamble through the ultimate test of love – by cutting him from payroll!
After two years of dating Gamble – who is also a Kardashian family security guard – a source close to the clan told RadarOnline.com exclusively, "As much as Kris would love to marry Corey, she is the one that is ultimately stalling on this."
Article continues below advertisement
"Corey is like Kris's pet and she knows that he will do whatever she wants him to do when she wants him to do it!"
As previously reported, Jenner, 60 – who started dating Gamble, 35, in 2014 after a sudden divorce from now ex-wife of 24 years, Caitlyn Jenner – has settled into the nest quite comfortably with Gamble.
Coincidentally, Gamble also now considers himself to be a father figure to Jenner's five famous daughters – Kim, 35, Khloe, 31, and Kourtney Kardashian, 37, as well as Kendall, 20, and Kylie Jenner, 18.
MORE ON:
Keeping Up With the Kardashians
But, according to the source, Jenner has all of her eggs in one place, so to speak!
"Kris still has Corey on payroll as a family security team member, but she is going to change that very soon," said the source, adding, "She cannot bring herself to marry the help – just yet!"
"For the past year, Kris has been trying to figure out a way to work Corey into the equation where she is not just paying his bills."
Do you think that Corey Gamble is in love with Kris Jenner, or is he just using her to stay rich and famous? Tell us your thoughts below.