Presidential Election 2016
Caitlyn Demands Meeting With Donald Trump!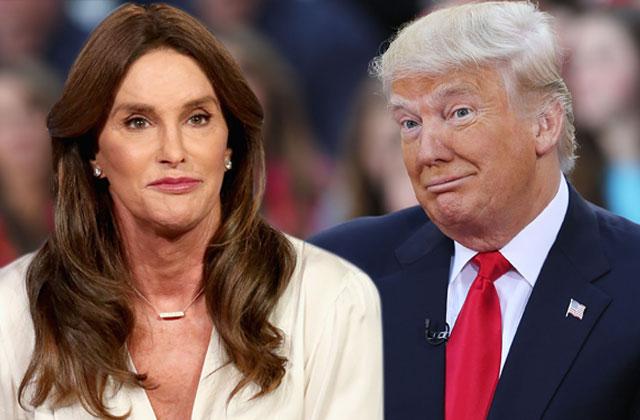 Caitlyn Jenner wants to help Donald Trump with his campaign in any way she can!
The reality star recently spoke with GQ UK about her complicated political beliefs, acknowledging that even though she is a staunch Republican, members of her party often hold reservations toward LGBTQ rights.
"I know that. I'm not a dummy," Jenner said. "But I just think we need a more conservative approach, with limited government, limited taxes. I would like to see our country as the best place in the world to do business and right now it's not."
Article continues below advertisement
The I Am Cait star then said she would be willing to work with Trump on trans issues, slamming Ted Cruz along the way.
"I just want to see how it all works out. I don't want to make too many comments. I made a comment that I liked Ted Cruz and he – as far as trans issues go – is probably the worst one of the lot. So that means Ted needs a little help! OK? And if he gets there, Trump may need some help too! And I'm willing to help him out, OK? Whoever is the candidate, I will do my damnedest to have a meeting with him and talk to him about the issues that we are concerned about."