Bristol Palin Marries Her Baby Daddy!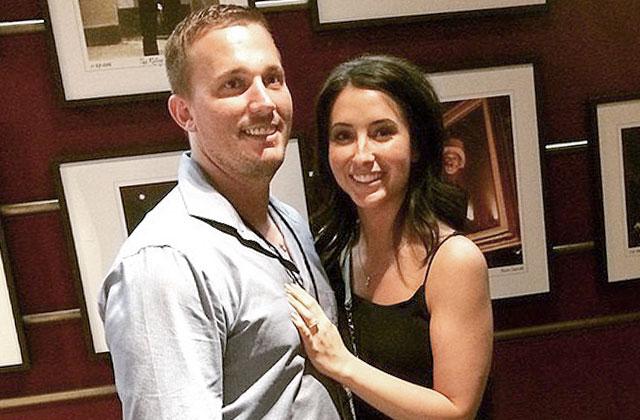 After giving birth to two children out of wedlock, Bristol Palin is finally a married lady.
Sarah Palin's 25-year-old daughter broke off her engagement with Dakota Meyer last May, after RadarOnline.com revealed his secret marriage. She then gave birth to a daughter in December 2015, and they entered a nasty custody battle that was just settled in March.
Although the two appeared to grow close again during his visits to see daughter Sailor in Alaska, the secret wedding came as a massive surprise to fans.
Article continues below advertisement
"Life is full of ups and downs but in the end, you'll end up where you're supposed to be," Palin and Meyer told Entertainment Tonight in a joint statement.
"We are so happy to share with loved ones the wonderful news that we got married!"
"Hard work and God's grace are the foundation of our new life together, and with the love and support of our family we know we can get through anything," the couple told ET.
Palin also has a son, Tripp, 7, with Levi Johnston, whom she has battled in court over child support payments as well.
Do you think Bristol's marriage to Dakota will last? Sound off in comments below.