Exclusive
Sugar Mama! Blac Chyna Secretly Giving Tyga Money On The Sly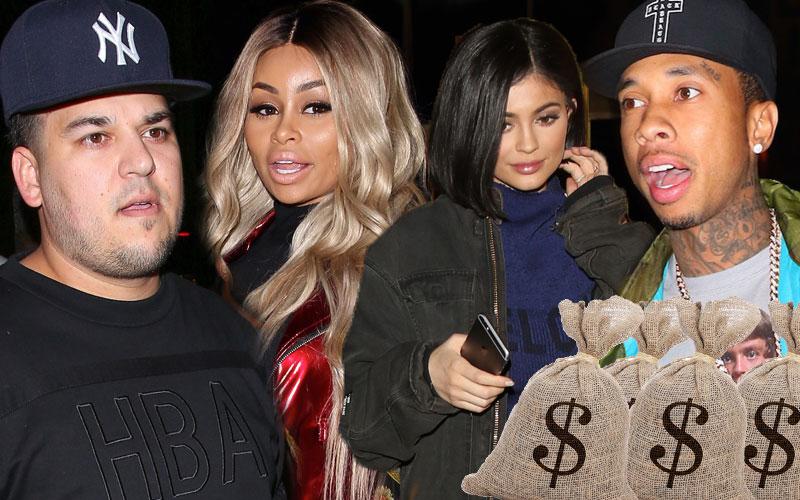 Now that Blac Chyna's hopped on the Kardashian gravy train, it seems she's put her ex-fiancé on the payroll, too!
"Blac Chyna has been making mysterious payments to Tyga," a source exclusively revealed to RadarOnline.com.
"Tyga is always pleading for cash, and he's been hitting Chyna up for loans on the quiet for a while now," continued the source of the rapper, 26, who just broke up with girlfriend Kylie Jenner, 18.
Article continues below advertisement
"Tyga and Blac have a weird relationship, even if it's stormy they still talk every day about their son," 3-year-old King, "and there's no doubt there's a huge soft spot on both sides."
Despite the affection Chyna, 27, and Tyga have for each other, Kardashian, 29, may not be very pleased to learn that Chyna's cash loans to her ex are often "thousands of dollars at a time," noted the source.
"He's always hitting up people for loans," sniffed the source. "But it's pretty low to be asking Chyna, whose been burning a hole in Rob's wallet since the day they met. She uses his money for everything, even bank-rolling her ex!"