Exclusive
Cosby 'Attacks!' DA Says Dirty Bill Determined To Destroy His Victim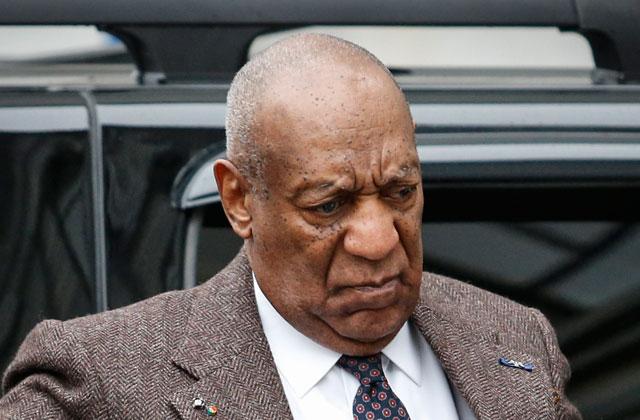 More than ten years after Bill Cosby allegedly assaulted Andrea Constand, the Pennsylvania District Attorney says he's still determined to destroy her! In a bombshell new court filing in Cosby's criminal sexual assault case, obtained by RadarOnline.com, DA Kevin Steele claims Cosby is hell-bent on trashing Constand's credibility once and for all.
As RadarOnline.com reported, a judge recently ruled that Cosby's criminal case will move forward, after a preliminary hearing. Cosby has filed one more attempt to end the trial, insisting it should be thrown out because the DA was "stretching the rules beyond the breaking point" by not giving his team the opportunity to cross-examine her at the preliminary hearing. A judge will rule on that issue on July 7, but the DA insists Cosby's claim is outrageous.
Article continues below advertisement
Cosby "wants to cross-examine the victim that he is charged with sexually assaulting in 2004 and attack her credibility," Steele wrote in new court papers obtained by RadarOnline.com.
"He will certainly have that opportunity at trial. But he believes he's entitled to more. He insists that the Commonwealth should have been forced to call her at the preliminary hearing. The law says otherwise."
The preliminary hearing is "not a forum for attacking the credibility of a witness," Steele insisted
Cosby, 78, "dramatically accuses the Commonwealth of 'stretching the rules beyond the breaking point' …" Steele wrote. "He is the one, however, who consistently misrepresents the law," using a "sound-bite approach to legal argument."
Steele concluded that Cosby's "claims are devoid of merit."
The filing also explains how the bombshell case came to the courtroom after all these years. According to Steele, former DA Bruce Castor "decided not to pursue charges" when the allegations arose in 2006.
Article continues below advertisement
"He did, however, expressly leave open the possibility of reconsidering the decision if the need arose," Steele claimed. "That need arose in July 2015, when a federal judge — over Cosby's objection — made portions of his civil deposition in a lawsuit filed by Ms. Constand public for the first time."
"In the deposition, Cosby admitted, among other things, that he had obtained prescriptions for Quaaludes and had intended to give them to at least one young woman with whom he wanted to have sex," Steele noted. The Pennsylvania DA decided to press charges again, and since that time, he claimed, Cosby's legal team "repeatedly tried to attack Ms. Constand's credibility."
She is expected to testify at trial.
Story developing.