Exclusive
'No One's Been Paid!' Why Teresa's Bankruptcy Trustee Wants Her Money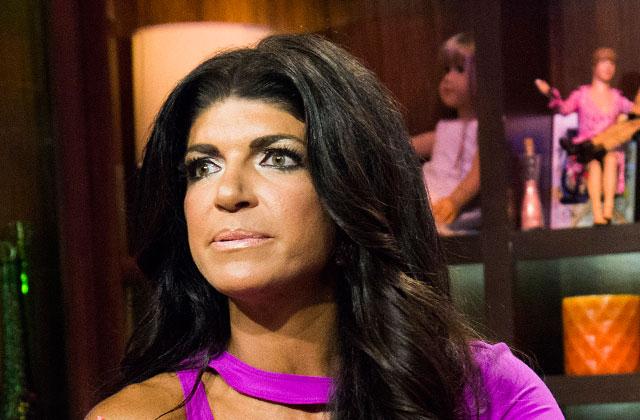 Teresa Giudice may be prepping to battle it out with her ex bankruptcy attorney, but as RadarOnline.com previously reported, the 43-year-old Real Housewives of New Jersey star's former bankruptcy trustee John W. Sywilok filed a motion on April 29 to reopen her bankruptcy case and to take over her legal malpractice lawsuit against James Kridel.
RadarOnline.com has exclusively learned that in this process, Sywilok hopes to score a payday for Giudice's creditors.
Article continues below advertisement
"My function is to be a representative of all the unsecured creditors of the estate," he told RadarOnline.com. "As far as I know, none of them have been paid. That's my understanding."
According to court papers obtained by RadarOnline.com, he wants any money that Giudice may win from her lawsuit to go to her creditors.
"Any funds realized from this action would benefit the unsecured creditors," he explained. "They are the general creditors. They're not like banks that have collateral."
Sywilok claims in the documents that potential winnings should be considered an asset that predates the bankruptcy, so he asked to be appointed to deal with the lawsuit.
"Anything that occurs before bankruptcy whether it's the nature of malpractice or not, is the property of the bankruptcy estate," he said. "Once I get reappointed, it's my function to liquidate any assets for the benefit of the creditors."
Article continues below advertisement
But the former trustee also added that if there are any funds left over after the creditors get paid, Giudice could keep them.
"My position would be that if once the unsecured creditors are satisfied, if there are any funds in excess of that, they belong to the debtor," he said.
Unfortunately, Giudice's current attorney Carlos Cuevas, who is handling the suit against Kridel, didn't know anything about the unpaid sums.
"I didn't represent her in the bankruptcy case, so I wouldn't know," he told RadarOnline.com. "It was Mr. Kridel who represented her during the bankruptcy case."
But as RadarOnline.com reported, Cuevas is preparing to duke it out with Sywilok before tackling Kridel because he believes that Sywilok does not have jurisdiction over the lawsuit.
"We are preparing papers and opposition to the motion to reopen because Mrs. Giudice suffered a unique injury," he said. "She was incarcerated, and the fact that she had to be separated from her children for a year, it's difficult to quantify."
Article continues below advertisement
"Mr. Kridel made the identical argument — that the lawsuit belonged to the bankruptcy estate — in front of the state court and the state court rejected that argument, so we are going to vigorously oppose," he added.
The two opposing teams are scheduled to face off on May 24.
Once this delay is over, Giudice will hopefully get to square her situation with Kridel away.
According to her lawsuit, Kridel is accused of making "material errors" in Giudice's bankruptcy case over six years ago, which she claimed eventually landed her in prison for 11 months and her husband Joe, 43, for 41 months.
Giudice views these proceedings as a way to absolve her criminal actions.
"This is something that is very important to her because if she is successful proving that her attorney committed malpractice, it will vindicate to a certain extent that they relied on the advice of a professional," a legal source told RadarOnline.com.