Kylie Jenner Escapes To Momager Kris' House After Dramatic Tyga Split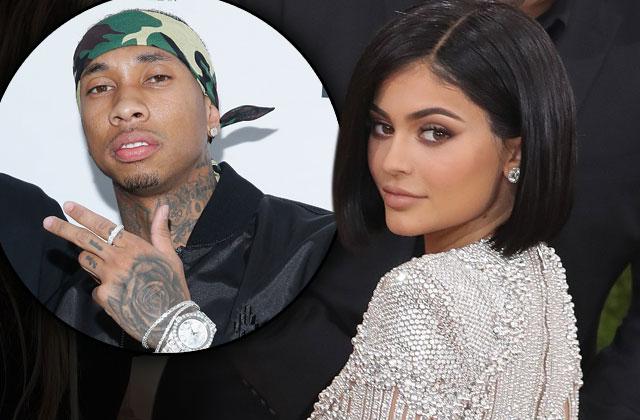 Kylie Jenner escaped to her old home after her big breakup from Tyga went public this week — despite momager Kris Jenner being out of town.
As Radar previously reported, the Keeping Up With The Kardashians star broke up with the 26-year-old rapper several weeks ago, but after giving him a chance to redeem himself over the past few weeks, she finally gave up.
According to a source close to the former couple, "His last chance is over!"
Article continues below advertisement
"She is sick of his lies," the insider said. "He has f*****d up one too many times and Kylie just feels like she needs to move on with her life."
Consequently, in a series of Snapchats on Wednesday, the 18-year-old explored her old stomping grounds, raiding her mom's fridge and watching Disney Channel on the couch.
"Do any of you OGs remember my old bedroom?" she asked viewers in one video. "I think I'm gonna be in here for a few days. I miss it…it's so cute how many of you remember my old room! And the pictures and the dead flowers. I don't know, I just love this room. I feel like it has so many memories."
The moment was short-lived, however. Moments later, Kylie said that it had been "enough for me and Snapchat tonight," before signing off.
Later, the lip kit queen gave Tyga a taste of what he's been missing since their split, posting a sultry portrait to Instagram.