Exclusive
Family War Concludes! Jenelle's Mom Reveals They Have Finally Bonded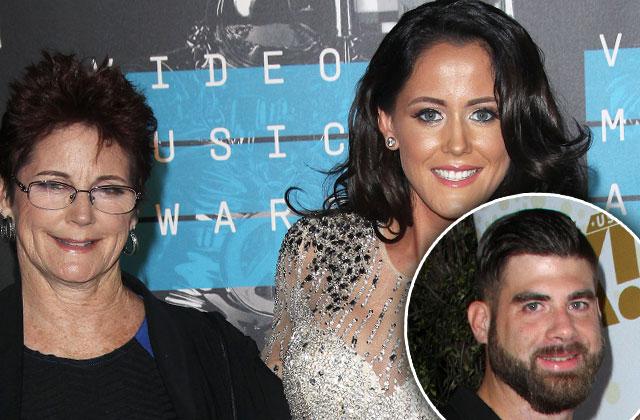 Jenelle Evans, 24, has spent seven seasons of Teen Mom 2 battling with her mother Barbara Evans.
But RadarOnline.com has exclusively learned that the family war has finally come to an end.
"Me and Jenelle are fine for now," Barbara told Radar during an exclusive interview.
Babs has even settled her differences with Jenelle's boyfriend David Eason, who just months ago called the cops on her, as Radar reported.
Article continues below advertisement
"I'm getting along better with David," Barbara confessed. "I'm starting to try to get to know him better and to understand him better. I'm going to give him the benefit of the doubt."
According to Babs, this turn of events took place during a sit-down.
"We had a talk," she shared. "We decided to start a new relationship and start over fresh."
"I will try to be friends with him and have him try to be friends with me," Babs added. "And we both agreed to be more understanding.
As Radar previously reported, Jenelle, Barbara and Eason all actually had a family outing.
"It went perfect," a source told Radar. "They got along great, and Barbara likes David now."
Unfortunately just months ago, the family's affairs didn't run so smoothly.
Eason called the cops in January after getting into a fight with Barbara.
While the MTV cameras filmed the whole incident, Lt. Brewer with the New Hanover County Sheriffs Office told Radar that Eason claimed "his girlfriend's mother came to the house uninvited, screaming and yelling at him in front of the children."
But thankfully Eason and Barbara have put the past behind them.
"Barbara apologized to David saying, 'If I acted out of line, 'I'm sorry,'" a source told Radar.