Death Penalty Sought For Charleston Church Shooter Dylann Roof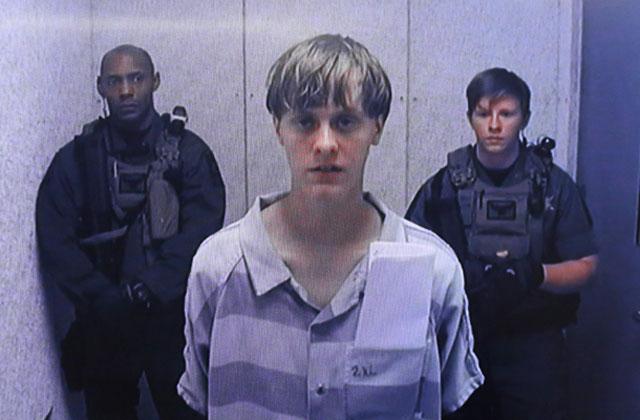 The Justice Department announced plans to seek the death penalty against Dylann Roof, the 22-year-old accused of killing nine people during a racially motivated shooting at a Charleston church last June.
"Following the department's rigorous review process to thoroughly consider all relevant factual and legal issues, I have determined that the Justice Department will seek the death penalty," Attorney General Loretta Lynch said in a statement on Monday. "The nature of the alleged crime and the resulting harm compelled this decision."
Article continues below advertisement
"The nature of the alleged crime and the resulting harm," she continued, "compelled this decision."
Meanwhile, Roof's trial, originally scheduled for this summer, has been postponed until January (at least), in order for to Roof to undergo psychological testing.
As RadarOnline.com has reported, the 22-year-old was arrested after he allegedly shooting and killing nine victims attending a bible study at the Emanuel African Methodist Episcopal Church in Charleston, South Carolina.
Roof published a manifesto prior to the church shooting that detailed his hate for America and for racial and religious minorities. He also posted photos of himself desecrating the American flag, and proudly waving the Confederate flag as his personal banner.
"I am not in the position to, alone, go into the ghetto and fight. I chose Charleston because it is most historic city in my state, and at one time had the highest ratio of blacks to Whites in the country," he wrote of his strategy in the manifesto. "We have no skinheads, no real KKK, no one doing anything but talking on the internet. Well someone has to have the bravery to take it to the real world, and I guess that has to be me."
Roof is currently in custody without bail, in a cell next to Michael Slager, a cop accused of shooting and killing an African American suspect in the back.