Yolanda Hadid Hints At Causes Of Failed Marriage And Confronts Lisa Vanderpump About Half-Truths On 'RHOBH!'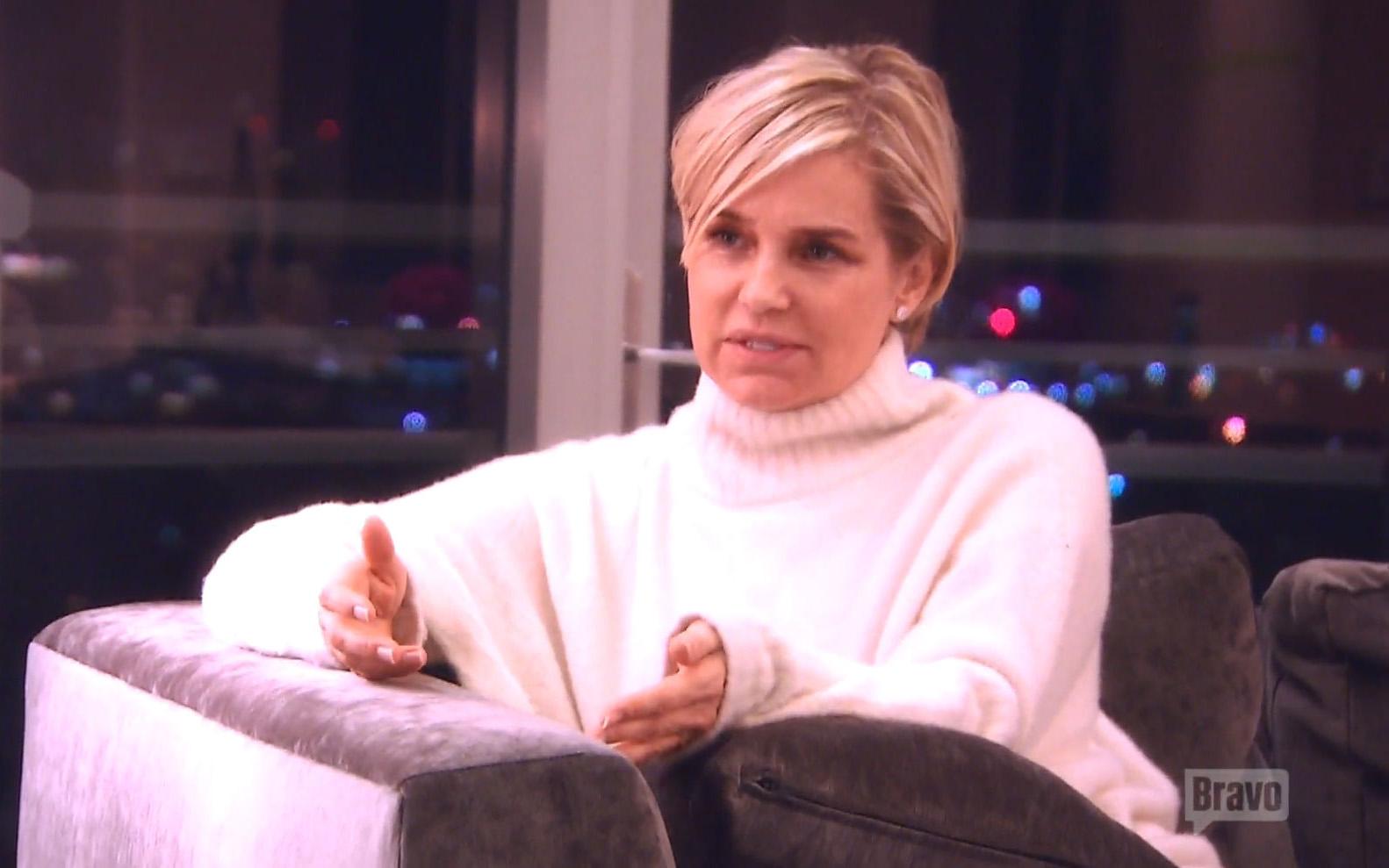 Time flies and another explosive season comes to a close (well, until the reunion)! And what's the best kind of an event for a finale—a cocktail/house-warming party at Kyle Richards' lavish Palm Springs, California home.
Yolanda Hadid was front and center in this episode. From chatting with Lisa Rinna to confronting Lisa Vanderpump to finally opening up about her divorce from David Foster, she had a lot to say to the other ladies.
Article continues below advertisement
At the house, Hadid didn't have a chance to sit down and relax before Rinna pulled her over to the side so she could unburden her troubles onto Yolanda.
During their sit-down, Rinna admitted that she believed Yo was "more manipulative than LVP." It was "so wrong" of her to say but Yolanda doesn't understand where this confession was coming from.
Rinna insisted the lunch photo angered her and she jumped to conclusions.
"I'm confused about who started the conversations debating my disease." Yolanda asked.
Rinna stuck to her story that Vanderpump was the one who initiated all the Lyme disease conversation by showing pictures and asking what people's opinions were.
Yolanda then approached LVP to get her explanation. She said, "What I'm getting is that you started the conversation about the Munchausen thing."And LVP just denied, denied, denied, and called the whole thing "bullsh*t" in her confessional.
Article continues below advertisement
But the former model doesn't completely buy that story either and confirmed that LVP's loyalty is to her ex-husband Mohamed Hadid because the Brit was his friend first.
Meanwhile, Rinna got into another scuffle with ex-friend Kim Richards, who was also at her sister's party. The two talked in the corner but Rinna had her back up after their disastrous reunion show last year.
Kim asked why Rinna was so "enraged" by the lunch photo and Rinna totally deflected and brought up Kim's addiction issues— "I want you to get better. I hope that for you." So … no progress there.
Fast forward two months and the women were shocked by David and Yolanda's decision to divorce. She hinted during a conversation with Erika Girardi that even though the RHOBH ladies texted her and she appreciated their support there was a level of caution maintained because "it's nobody's business."
Yolanda moved into a new condo because she "couldn't live in the same house as David." The blonde beauty emphasized how important it was for her find a "healing space" for herself and her three children. They needed a fresh, "safe" place to call home.
Article continues below advertisement
In a stunning revelation, Yolanda listed her illness, business problems, children, and stepchildren as contributing factors of stress on their marriage! "If you stop making each other happy, then you shouldn't be together," she explained to Erika.
The only one not blown away by the divorce was Rinna. "I don't ever mean to hurt Yolanda … I just kept saying I feel like there's something else," she revealed to Eileen Davidson over lunch.