Chyna's Friends Were Planning 'Drug Intervention' Days Before Her Death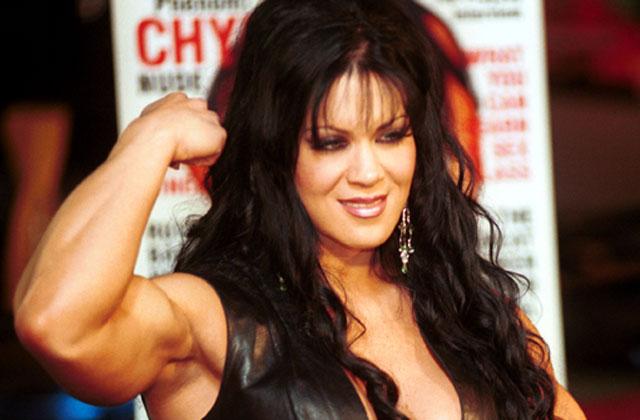 Just days before her sudden death, wrestling icon turned reality star Joan "Chyna" Laurer had been struggling drugs and other issues — and friends were working hard to get her help.
The Surreal Life star's manager and close friend, Anthony Anzaldo, told Page Six that the former WWE wrestler had been overusing a "combination of legally prescribed Ambien and a generic form of Valium" in the weeks before her death, self-medicating her depression while working on a documentary project, The Reconstruction of Chyna.
Article continues below advertisement
"For the first time in her life she was going through therapy and to women's domestic violence groups," Anzaldo told Page Six. "She had just started communication with her family again after 30 years."
Anzaldo, the friend who found Chyna dead of a suspected drug overdose in her Redondo Beach, California, apartment last week, also claimed she was "getting out of control" in recent weeks.
"I know producers on the show Intervention," continued Anzaldo. "I needed a machine quickly. If I do my own intervention, it's going to take me eight weeks. If I use them, it's going to take me eight days. Unfortunately, we were four days into it and she died so we didn't get a chance to pull it off ."
Article continues below advertisement
She began drinking heavily and doing drugs, her pal added, eventually landing on Celebrity Rehab with Dr. Drew in 2007.
After starring on other reality shows, Chyna struggled to make it in Hollywood. "She desperately wanted to make a comeback, but doors were shut in her face," the source said.
Chyna, the friend continued, struggled in her "horrible" relationships with men. In addition to Waltman, she dated radio host Jason Ellis and model Marcus Schenkenberg.
Tragically, now it's too late for a comeback.