Ron Miscavige Shares Details Of His Heart-Racing Escape From Scientology Compound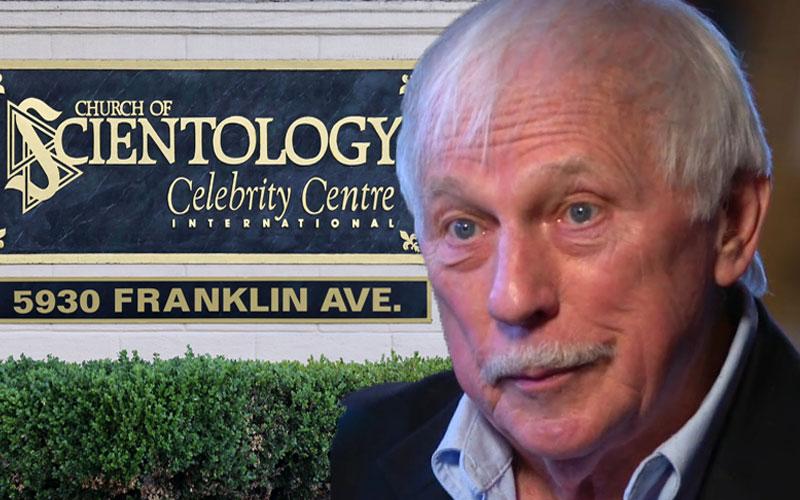 Ron Miscavige, estranged father of Scientology leader David Miscavige is speaking out about the allegedly inhumane conditions at the "Gold Base" church compound, and how he and his wife planned their daring escape.
Ron, now 80, sat down with 20/20 to share his experience. Although Gold Base was described to them as paradise, they soon realized that was not the case after moving there in 2006. Ron claimed that the residents of the compound were expected to work endlessly and were under constant surveillance. "I'm living on a compound... where your mail going out is read before it's sealed and sent out, where before you get your mail, it's opened and read before you get it," he said. "Phone calls, you're on the phone, somebody else is listening on an extension."
Article continues below advertisement
Ron also said that he was punished when he stepped out of line. One alleged example of such punishment was "over-boarding," a practice in which Sea Org (clergy) members would throw a person overboard from a ship with their clothes on.
The church's attorney Monique Yinglang denies the claims. "These are people that have dedicated their lives to something they believe in... They may work hard. They may work long hours... but they enjoy it." Moreover, Yinglang insists that over-boarding is voluntary. "When you jump off... you commit yourself to the sea, so that you'll be cleansed and you come back, you know, better."
Finally, when Ron had had enough, he and his wife began their escape by convincing the guards that they were making regular visits to a nearby music studio. After several such trips, the couple finally worked up the nerve to make their big exit. "I drove slowly so it wouldn't arouse suspicion," he said. "When I turned left, I put my foot right to the floorboard... I knew they couldn't catch us... It was an escape," he insisted. "You can't leave. You think you can just walk out? No. You will be stopped. I escaped."
Yinglang insisted that residents are free to come and go as they choose.
The Church of Scientology has issued a statement regarding Ron Miscavige's claims:
Ronald Miscavige is seeking to make money on the name of his famous son. David Miscavige has taken care of his father throughout his life, both financially and by helping him in even the most dire circumstances.

Ronald Miscavige was nowhere around when David Miscavige ascended to the leadership of the Church of Scientology, mentored by and working directly with the religion's founder L. Ron Hubbard, and entrusted by him with the future of the Church.

Any father exploiting his son in this manner is a sad exercise in betrayal.

Mr. David Miscavige's far-reaching vision and unrelenting dedication has brought the Church of Scientology to where it is today, guaranteeing its future for generations to come. Scientologists worldwide love and respect Mr. David Miscavige for his tireless work on behalf of their religion.
Ron is far from the first former Scientologist to speak out against the church. As RadarOnline.com has reported, actress Leah Remini has been outspoken about the conditions she suffered as a long-time member of the church.