Sexy Can I...Drive You To The Airport? Ray J's New Gig Will Surely Surprise You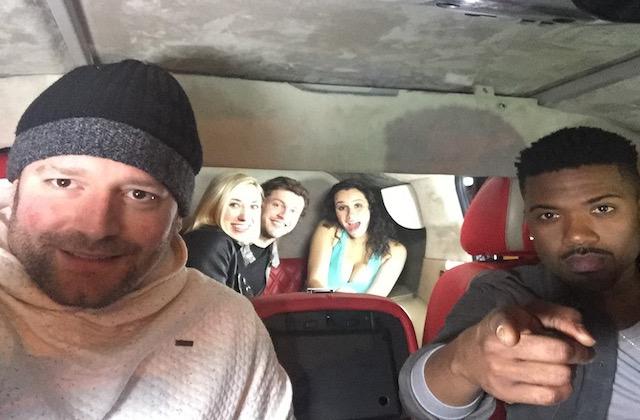 Move over, Kim Kardashian — it's Ray J's time to shine!
The risqué R&B icon is following in his former flame's footsteps by trying his hand in reality television — and from what he tells us, the show is shaping up to be an instant hit among fans!
"The show is a mash-up of Tinder, The Bachelor and the hit show Cash Cab all in one" Ray J excitedly told RadarOnline.com.
The slick sex-symbol spoke with RadarOnline.com about his highly-anticipated program — a dating game show titled Driven To Love, developed by Ray J himself, along with his manager and producing partner David Weintraub. The newly-engaged singer and former-ladies' man is planning to help spread the love by providing some much-needed guidance to those who may not be as much of a natural when it comes to the demanding art of dating.
Article continues below advertisement
"Basically, one contestant gets to test drive a bunch of potential suitors on mini dates as I act the wingman to help get to the bottom of helping one lucky man or woman should be driven to love or kicked to the curb," the R&B star continued.
As both the show's host and executive producer, it would be safe to say that Ray J is not confined to one role on Driven To Love. Surprisingly enough, Ray J's job description even includes driving a tricked-out, state-of-the-art Cadillac Escalade (worth over $500,000!) around the bustling streets of New York City.
The constant revolving door of suitors in Ray's sweet ride all compete in series of challenges and games to help prove their worth in the eyes of the main contestant, and of course, the de facto love guru himself.
At the end of the show, Ray J drives the winning couple to the airport for an all-expenses paid romantic-getaway. Easy enough right?
Tune in to Driven To Love tonight on WEtv at 10/9 p.m. central to find out.