Khloe Kardashian Joins Snapchat — Features Ex Lamar In First Video!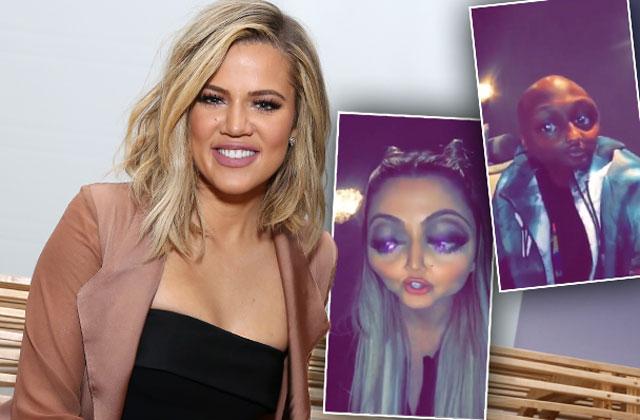 Khloe Kardashian officially has her own Snapchat!
The reality star followed suit after sisters Kim and Kourtney joined the app's ranks, creating her own account, though she's appeared in countless cameos in recent weeks.
"This is so scary, my first Snapchat," Khloe said in one of her first clips. "But I found a good filter, so it's all good. Hi everybody on Snap!"
For her first-ever guest on the app, Khloe chose to bring on none other than estranged husband Lamar Odom, whom she referred to as her "first co-star."
Article continues below advertisement
Despite spending ample time together since Odom's near-fatal overdose last fall, sources tell Entertainment Tonight Khloe plans to move forward with their divorce "soon."
As reported, the former married in 2009 after just one month of dating. Khloe first filed for divorce in 2013, but put the split on hold following the former NBA star's hospitalization.
Not so fast, Khloe! Lamar may not agree with refilling for divorce, it seems.
"Everything is up for discussion," the former Laker told ET during Kobe Bryant's final game. "We talk about anything. We've been through a lot. It won't ever stop."