Get Used To Orange! Joe Giudice's New Prison Wardrobe Revealed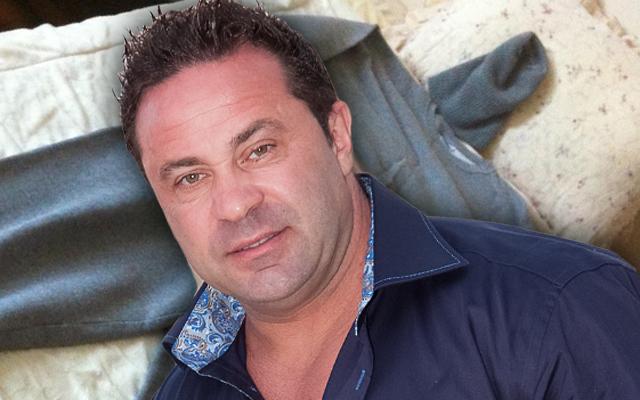 Article continues below advertisement
The 43-year-old reality star can also expect to receive an orange knit hat, four t-shirts, four pairs of underwear and socks, and two towels, along with two washcloths.
While the inmates are provided with these bare necessities, inmates are responsible for looking good beyond their attire.
"You are required to maintain good personal hygiene and present a neat, clean appearance at all times. You may select the hairstyle of your personal choice; however, hair must be clean and well groomed. You may wear a mustache and/or beard. Beards must be neatly trimmed and kept clean at all times," the handbook states.
Inmates often find a creative way to keep their wardrobes fully stocked, however, former Fort Dix Inmate Earl David told RadarOnline.com.
"What you could do is, they got bins on every first floor and then people leave almost every day — maybe 10 people — they throw things in bins in the bathroom and from there you could just take clothing and wash them," he said. "You get more stuff like that. You just go to the bins, look for your size, you wash it, and boom you're good to go."