'RHOA' Bombshell! Porsha Accused Of Cheating With Cynthia's Husband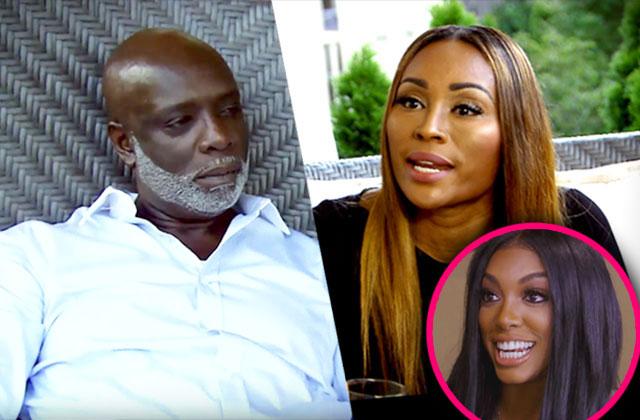 Cynthia Bailey and Peter Thomas's marital troubles have reached an all-time peak, and now, one of their Real Housewives of Atlanta costars has been brought into the mix.
According to a report on Crazy Days And Nights, Thomas has allegedly hooked up with Porsha Williams in the past.
While cheating rumors have been plaguing Bailey's marriage for the past year, RadarOnline.com has exclusively learned the truth about Thomas' alleged fling with Williams.
Article continues below advertisement
"It's not true," a source told RadarOnline.com.
"I highly doubt that it's true," another insider confirmed.
Williams isn't attracted to Thomas.
"Peter is not her type," the source explained. "She likes them young and muscular. Famous if possible and someone who has money. Peter doesn't have any of this."
According to the source, Williams and Thomas don't even mesh.
"They never got a long in the first place," the source noted.
Plus, Williams, 34, may still be linked to another man.
"She still talks to Oliver, the one she met in Miami," the source explained. "She's definitely looking for someone."
Earlier in the season, as RadarOnline.com previously reported, Williams and Bailey got into a tussle on a boat when Williams kicked her costar.
Williams has also been fighting with her husband since the season wrapped.
She admitted in February that their relationship is strained.