Sheree's Ex Bob Admits He's Still Close With Rumored Mistress Tammy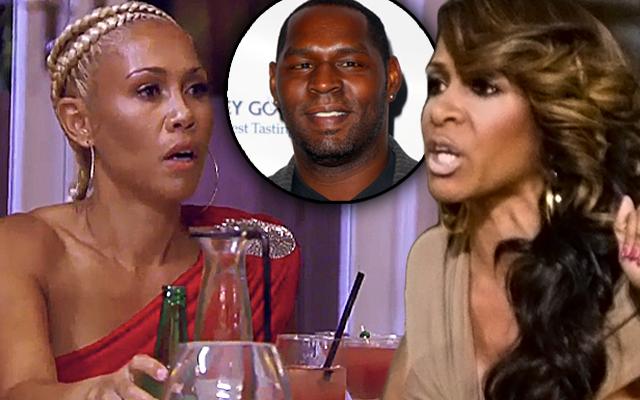 Sheree Whitfield battled out her differences with her ex-husband Bob Whitfield's best friend Tammy McCall Browning during a group trip to Miami this season on Real Housewives of Atlanta.
Whitfield questioned if McCall Browning had slept with her ex, but the friend of the Housewives denied any such interaction.
Listen! 'RHOP' star Wendy Osefo breaks down the "most intense fight in the show's history" in under 2 minutes.
Article continues below advertisement
Despite the fact that the fight took place months ago, RadarOnline.com has exclusively learned the two women still don't get along.
"Because Tammy is of the era when me and Sheree's relationship became tumultuous, I think Sheree won't let the sleeping dogs lie," Bob, 44, told Radar. "I still feel that it's unresolved maybe?"
Bob now tries to keep his relationship with Sheree separate from his friendship with McCall Browning.
"That's my friend over there," he said. "So I won't commingle."
He's just enjoying both women at the same time.
"For most people, I think that they would have a real enjoyment to have two people to covet," he admitted. "And there's different types of experiences with everybody, so it's not going to be the same conversation between the two people. So I always looked at it like you can have friends and lovers, just don't commingle the two."
Article continues below advertisement
As OkMagazine.com previously reported, during the Dec. 13 episode of RHOA, the housewives weren't convinced by McCall Browning's denial of the cheating allegations.
But since that episode aired, Sheree, 46, has started to reconnect with Bob, even taking him as her escort on the group trip to Jamaica.
Now, the two former lovers are working on putting their broken relationship back together after reconnecting at one of their kids' birthday parties back in July 2015.
"It was kind of a festive occasion and it was a bowling alley party ," Bob told Radar. "So now drinks are involved, jokes are involved, different type of mood. So then it's like, 'Let's try breakfast…' take it easy and just go little bit by little."
Bob added, "We had our differences and our problems, but I never just gave up on her."