Kris Crushed! Rob Chooses Blac Chyna Over Family For Birthday Party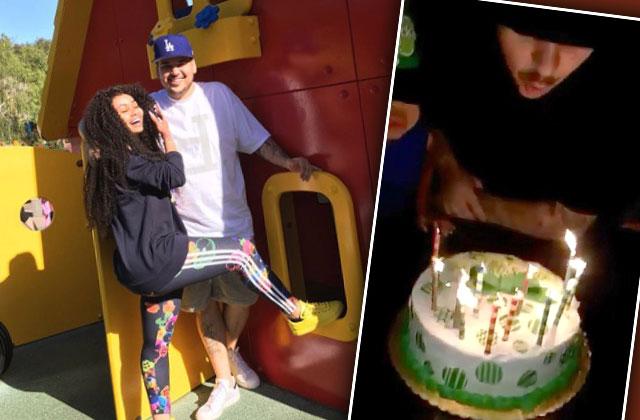 Former Keeping up with the Kardashians star Rob Kardashian is choosing love over reality TV money! As RadarOnline.com reported would happen, Rob "refused" momager Kris Jenner's attempts to throw him son a lavish birthday party. Instead, the newly svelte comeback king chose to spend his birthday with his lady love, Blac Chyna, and his mom was not happy!
"Kris's feelings were legitimately hurt that Rob did not want to spend his birthday with her or the family," the source told Radar.
Article continues below advertisement
"Rob straight up told her that he was going 'where the love is' on his birthday and Kris was horrified to hear this," said the source.
Instead of gigantic cake and a fake party with his sisters, the source said, "Rob opted for a home-made cake by Blac Chyna and a nice and intimate night inside."
Yesterday, Rob took to his joint Instagram account with Blac Chyna to share a photo of a cake that was sent to him by the 60-year-old KUWTK matriarch, Kris.
In the caption to the photo of a cake that featured a pair of socks with the words, "I You! Happy birthday Rob," the controversial diabetic wrote, "Thanks Mama!"
But right after sharing the photo of the special birthday present from his mom, Rob shared a video that showed him blowing out candles on a cake that was NOT the cake sent by Kris! In the video, girlfriend Blac Chyna's voice can be heard as her son King Cairo, 4, helps Rob blow out the candles. (Making things more confusing, the tot is the son of Tyga, the boyfriend of Rob's sister, Kylie Jenner.)
Do you think that Rob Kardashian was wrong for wanting to spend his birthday with Blac Chyna instead of his family? Tell us your thoughts in the comments below.