Cast Shakeup! Robyn Levy Films 'RHONJ' As Jacqueline Cut From Group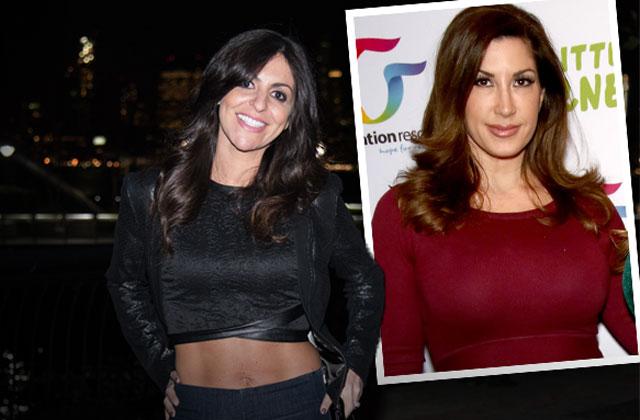 Life hasn't been the same for the Real Housewives of New Jersey cast ever since they returned from the epic Vermont trip.
RadarOnline.com has learned that the tables have turned in that Robyn Levy, 34, is still filming, but Jacqueline Laurita, 45, has been pushed out of the main group of girls.
"Robyn is still filming," a source told Radar. "She may have said things, but she didn't get kicked off the trip. Robyn has in fact been filming with Teresa and her friends since the trip ended."
Article continues below advertisement
Meanwhile, Laurita's meltdown has left her fighting for a place to fit in with the cast.
"Jacqueline is still trying to figure out how to gain her friendships back," the source said. "She lost most of them on the trip, after Robyn left Vermont voluntary."
"Jacqueline seems to know she messed up," the source continued. "It looks like her actions backfired and everyone is against her."
As Radar previously reported, Melissa Gorga, 37, and Teresa Giudice, 43, ended their friendship with Laurita after the disastrous trip.
And since then, the group has only divided further.
"Melissa and Teresa will never speak to her again," the source said.
Now, Laurita seems to finally understand that her actions have ostracized her from the cast.
"She really messed up and seems to be realizing this because she lost friends because of how she has been acting," the source said.
While Giudice and Gorga have cut all ties with her, a few of her cast members are still skeptically spending time with Laurita.
Article continues below advertisement
"She is still talking to Siggy Flicker and Delores Catania," the source said. "They are the only cast members left that will deal with her."
But Flicker and Cantania's allegiance is wavering, too.
"She's lucky there's any loyalty left in her group," the source said. "Even Siggy and Delores are now having doubts about her."
"They are dealing with her, but who knows how long it will last."
Fortunately, a few relationships remain strong.
"Teresa, Melissa, Robyn and Christina seem like they are growing closer," the source concluded.