Phaedra Parks Stresses Over Taking Her Sons Ayden And Dylan To Visit Apollo Nida In Prison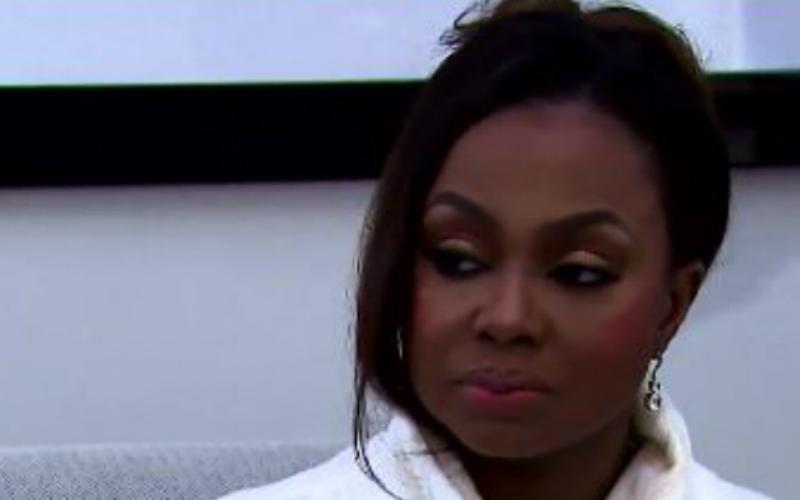 Phaedra Parks couldn't shake her worries about her sons, Ayden and Dylan, as they prepared to visit their father, Apollo Nida, in prison during Sunday night's episode of The Real Housewives of Atlanta.
Speaking to her mother, Regina Bell, ahead of the trip, Parks admitted that she didn't plan to tell the boys that they were going to see their dad until after they arrived at the prison facility.
"I can't guarantee that we are going to be able to see Apollo, so I don't want to get the boys excited and then have to disappoint them if we can't see him," Parks said in her confessional.
Article continues below advertisement
"When do you plan to tell them?" Bell questioned Parks, to which Parks replied, "Um, when we get to the facility."
Her mom then added, "If you don't get in, at least you've tried to help them see him," reassuring her daughter she was making the right decision.
In her confessional, Parks went on to say that she was counting on her mother for emotional support since "the pilgrimage to see Apollo at Fort Dix is going to be very emotional for me and the children. Even though they are not sure where we are going, I know."
"We'll see how it goes. I'm just trying to make sure we get all the rules, all the dress code stuff," Parks said.
Parks mom added that she was hopeful that Parks and her sons would be able to get into the prison to see Apollo. And she also raised concerns, which Parks echoed, about the way the boys would react once they were forced to leave their dad.
Parks said that she was also worried that her sons could possibly be "traumatized" by their visit to see their dad. However, Parks did end up traveling to the facility with her sons, though the RHOA cameras were not allowed to film the reunion.
But the trip wasn't completely drama free, seeing that Nida told Parks during their meeting that he still refused to sign the papers needed to finalize their divorce! Parks also revealed that she wasn't sure when she'd be taking her next trip to the prison since the journey to get there was so greuling.
Elsewhere during the episode, Kenya Moore and her boyfriend, Matt Jordan, visited her mansion as construction continued on the home. Kandi Burruss and Todd Tucker prepared for the coming birth of their son, Ace Wells. And Porsha Williams and her sister Lauren Williams put the finishing touches on her photo shoot for her Naked Lingerie line.