Lisa Rinna Slams Lisa Vanderpump Over Lyme Disease Gossip — 'You Rewrote The Truth'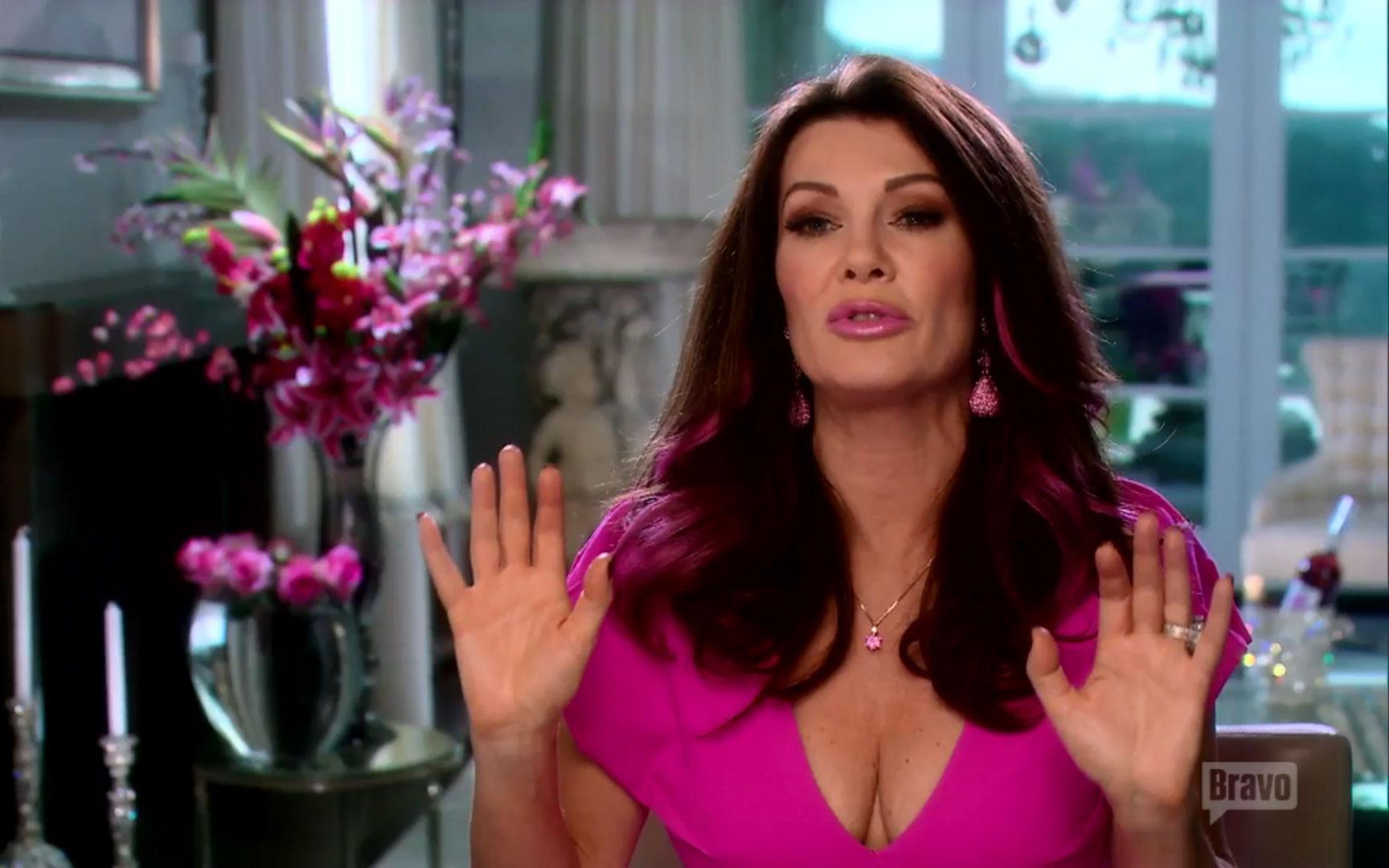 Dubai=Drama. The women on The Real Housewives of Beverly Hills flew halfway across the world and still couldn't make it a few days without digging up the past and Lisa Rinna was holding the shovel!
She had a "lightbulb go off" and realized that she was being manipulated by group ringleader Lisa Vanderpump.
Apparently, after the intense Munchausen's syndrome conversation with Kyle Richards and LVP, LVP told Rinna on her way out that she should "bring Kyle into this."
Article continues below advertisement
"Last night, you rewrote history," Rinna told Vanderpump. "Why did you come after me at your house and say, 'Bring Kyle into this'?"
The Vanderpump Rules star backtracked, "You must have misunderstood me — I did not say that to you." She insisted she's in a good place with Kyle so why throw her under the bus?
"I took her hand and I said you should speak from your point of view… not everybody else's," Vanderpump explained in her confessional.
But Kyle confirmed LVP did say those words. Kyle told the ladies she knew about the conversation 5 months ago and chose not to pursue it further.
Rinna stuck to her story claiming Kyle and LVP were gossiping about Yolanda Hadid's questionable Lyme disease symptoms and social media posts long before she ever mentioned Munchausen's. But when the word was brought up the restaurateur used Rinna as a scapegoat, letting her take all the brunt from Yolanda, and then acted shocked.
Article continues below advertisement
"Everybody was playing in the mud and everybody was dirty," Rinna said in her confessional.
LVP claimed, "I would never say Munchausen."
So nothing was confirmed and nothing was resolved as LVP and Kyle both teared up but not before Eileen Davidson put her two cents in.
"I would love it if LVP would take some accountability," she said still reeling over the non-apology she got in the Hamptons regarding her affair was now husband Vince Van Patten. Eileen was fuming across the dinner table on the beach.
Meanwhile, Erika Girardi and Kathryn Edwards looked irritated and bored that these veteran reality stars kept repeating themselves.
The day started out pretty smoothly in extravagant jewels, heels, and caftans as the women took a jeep ride in the desert and then enjoyed a Falcon show. They partook in henna tattoos, hookah, and ate a traditional meal of camel meat and milk, which fueled them for the next day of bargain shopping at the souk.
The ladies haven't been arrested yet for bad behavior though if they keep it up, it just might happen.
The Real Housewives of Beverly Hills airs Tuesdays at 9pm ET on Bravo.